Do you have soreness, pain, or tightness in your hands and wrists? Here are some ways to get some relief.
Today's post is a bit unusual—it's not about skincare or hair care or any type of beauty product. It's about a problem that comes from using the computer too much: hand and wrist pain. I never used to have any problems with hand soreness or wrist pain, but I think some of the pain has to do with scrolling on my phone (reading ebooks, scrolling through Instagram, etc.) too much. Can you say first-world problems? Anyway, I've come to rely on a few remedies that have really helped reduce the pain and soreness associated with too much computer-ing, and I thought I'd share them because I think this is a pretty common problem.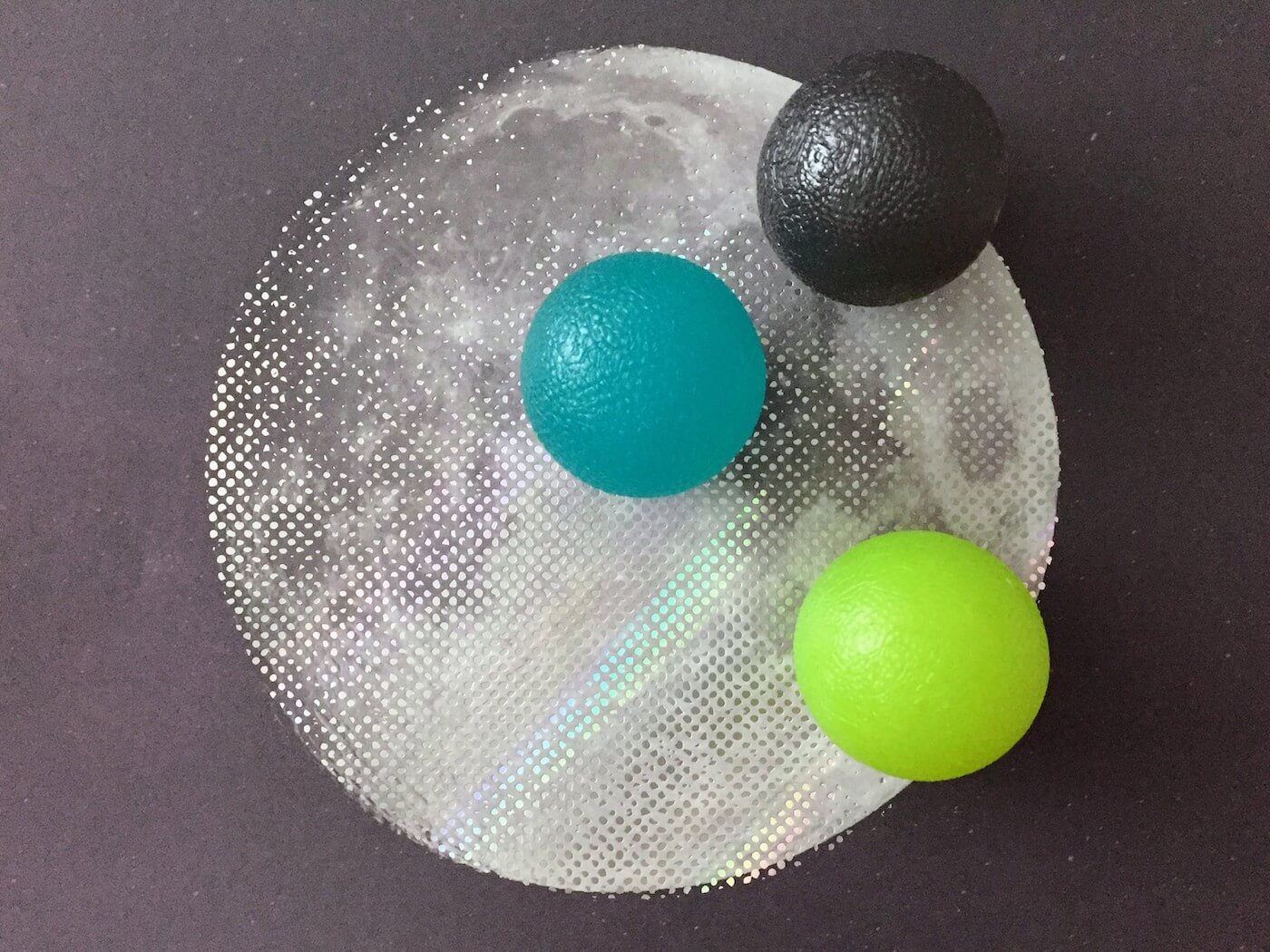 Gaiam Hand Therapy Kit: Strengthen your hands to reduce pain
The main product that helped me was the Gaiam Hand Therapy Kit. This kit includes three rubbery balls that you squeeze as a way to strengthen your hand muscles and joints. It includes a pamphlet that explains some of the exercises you can complete. I think there are also some videos on YouTube that help show you more about the product and how to use it. When your hands are really sore and painful, it certainly doesn't feel all that great while you're completing these exercises. But I usually feel much better when I wake up the next morning.
The Gaiam Hand Therapy Kit kit includes three balls. The color of each ball aligns with its degree of firmness: neon green (the softest), teal (medium-density), and black (the firmest). I usually only use the green or teal ones, since the black one is just a tad too firm for my liking. After squeezing the balls in various hand positions, you'll find that your hands will start to feel fatigued…but you'll also feel like they're being massaged at the same time. It's like a massage/workout for your hands.
This study concluded that completing hand and finger exercises with a ball may be a promising way to help relieve some of the effects of carpal tunnel syndrome. All in all, I think this kit is a pretty inexpensive, low-risk way to see if it might help relieve some of your hand pain.
Stretching the fingers and tendons in your hands can also help a lot. I like to look up "wrist pain" videos on YouTube. Here are two of my favorites.
Wrist pain relief video from Tara Stiles
Tara Stiles is my favorite YouTube yoga instructor on YouTube. Her voice is so calming and down-to-earth. A lot of yoga instructors make me zone out because they go too slowly and their voices are too poised. Tara's voice sounds like she's just talking to a friend, and she makes yoga seem very accessible and fun, not like something that's only reserved for people who have a certain body type.
Yoga with Kassandra: yoga for your wrists
Kassandra is another accessible yogi on YouTube. Her wrist pain video shows a series of nice stretches you can do whenever you feel some pain or tightness coming on.
Related reading
Note: This post uses affiliate links, which means that I'll receive a commission if you make a purchase after clicking a link (at no extra cost to you). See our
disclosure policy
.