How much do you really save by buying this moisturizer set at BJ's versus other stores like Amazon or Walmart?
Recently, I was browsing a BJ's warehouse store and of course I had to check out the beauty aisle. I saw some pretty nice stuff there, including Cetaphil, Neutrogena, and Aveeno products (but, alas, none of the Aveeno Pure Renewal Conditioner I like). I found myself automatically assuming that the prices at BJ's were better than anywhere else. But is this assumption based on anything other than my intuition? To find out, let's conduct a price comparison of something I spotted in the beauty aisle at BJ's: a two-pack of Aveeno "absolutely ageless" moisturizers (one for day and one for night).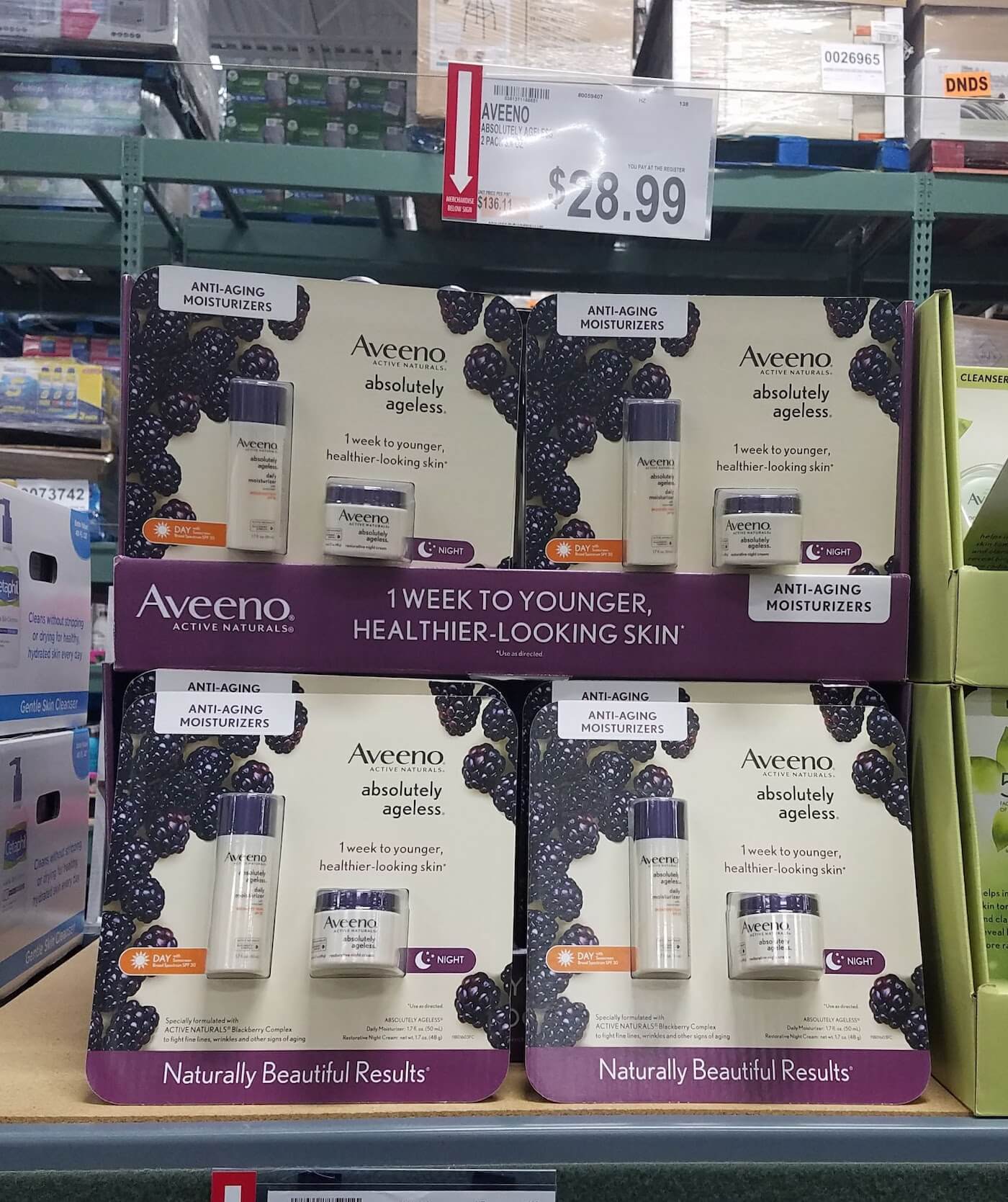 Aveeno Absolutely Ageless 2-pack moisturizer price comparison
At BJ's, a two-pack of Aveeno Absolutely Ageless day + night moisturizers (1.7 oz. each) comes out to $28.99.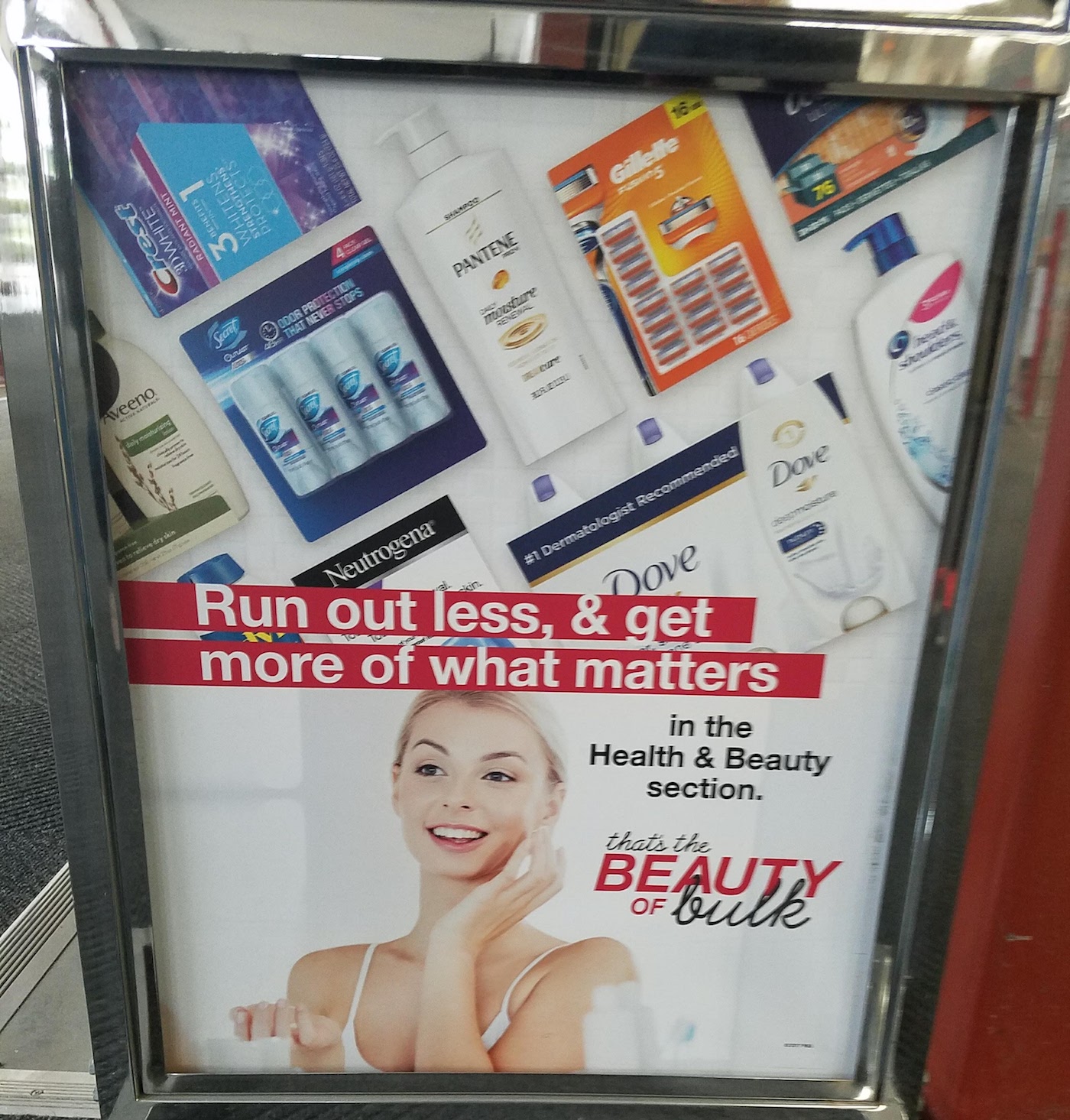 Aveeno Absolutely Ageless 2-pack Moisturizer Price at Walmart.com: $33.94 (without Ebates) or $30.54 (with Ebates)
Let's see how much these two moisturizers cost at Walmart, which also provides 10 percent cash back on beauty purchases made through Ebates.
At Walmart, Aveeno Absolutely Ageless Daily Moisturizer costs $16.96, while Aveeno Absolutely Ageless Restorative Facial Anti-Aging Night Cream costs $16.98. This means the two combined cost $33.94. This is $4.95 more than the price at BJ's. But after 10% cash back from purchasing through Ebates, these two moisturizers add up to only $30.54 at Walmart.com.
Buying it at BJ's rather than Walmart.com amounts to a total savings of $30.54-$28.99=$1.55 with Ebates, or $4.95 without Ebates.
Verdict: YMMV, but bulk usually saves you some money
You can't really go wrong with buying beauty products in bulk, as long as you know you already like those products. Buying a new product in bulk is always a risk—your skin may react horribly to it for some reason or other. I don't know about BJ's, but Costco has a pretty great return policy, so this helps allay any fears about that. But typically it's still better to only buy in bulk if you think you know what you're getting into.
I'm a fan of buying in bulk—you're unlikely to find it cheaper anywhere else (even considering Ebates promotions like 10 percent cash back at Walmart.com). But this little bit of analysis just goes to show that you shouldn't feel like you're obligated to buy beauty products at bulk warehouse stores, just because you think they have really good deals there.
I find this topic really fascinating (nerd alert: I used to be the primary coupon cutter in my family), so I'll probably be doing more price comparisons like these in the future.
Further reading
Want more reviews of beauty products you can buy in bulk? Check out my reviews of Costco's Kirkland Signature Moisture Shampoo and Aveeno Pure Renewal Conditioner.
Note: This post uses affiliate links, which means that I'll receive a commission if you make a purchase after clicking a link (at no extra cost to you). See our
disclosure policy
.