Read this guest post to learn why Mr. MDTC ultimately (and unexpectedly) decided to buy our engagement ring online.
I'm generally a pretty private person, but I like to share useful information with people. That's why I'm uncharacteristically switching gears to something that's more personal today: buying an engagement ring. Mr. MDTC and I recently got engaged, and he volunteered to write a guest post to share everything he learned from this experience.
Granted, Mr. MDTC is a pretty thorough researcher, so most people don't want (or need) to get as deep into this process as he did—and that's totally OK. No matter how much time you want to commit to this process, we hope you'll find this guide helpful for saving time, stress, and money as you're shopping for an engagement ring.
Without further ado, let's hear from Mr. MDTC himself…
---
Believe it or not, the most nerve-wracking part of getting engaged wasn't the actual proposal—it was buying the engagement ring. As a frugal financially responsible person who always price compares and uses Ebates when shopping online, the thought of spending a significant chunk of money on a piece of jewelry that I knew nothing about caused me angst (and was the main reason why it took us so long to get engaged in the first place).
After spending many, many hours on researching diamonds, the main thing that I've concluded is this: diamonds are really complicated, but finding a good diamond—and feeling confident that you're getting a good price on it—is actually really easy. I wanted to write this post to share my experience with others, since this info would have saved me a lot of time and stress.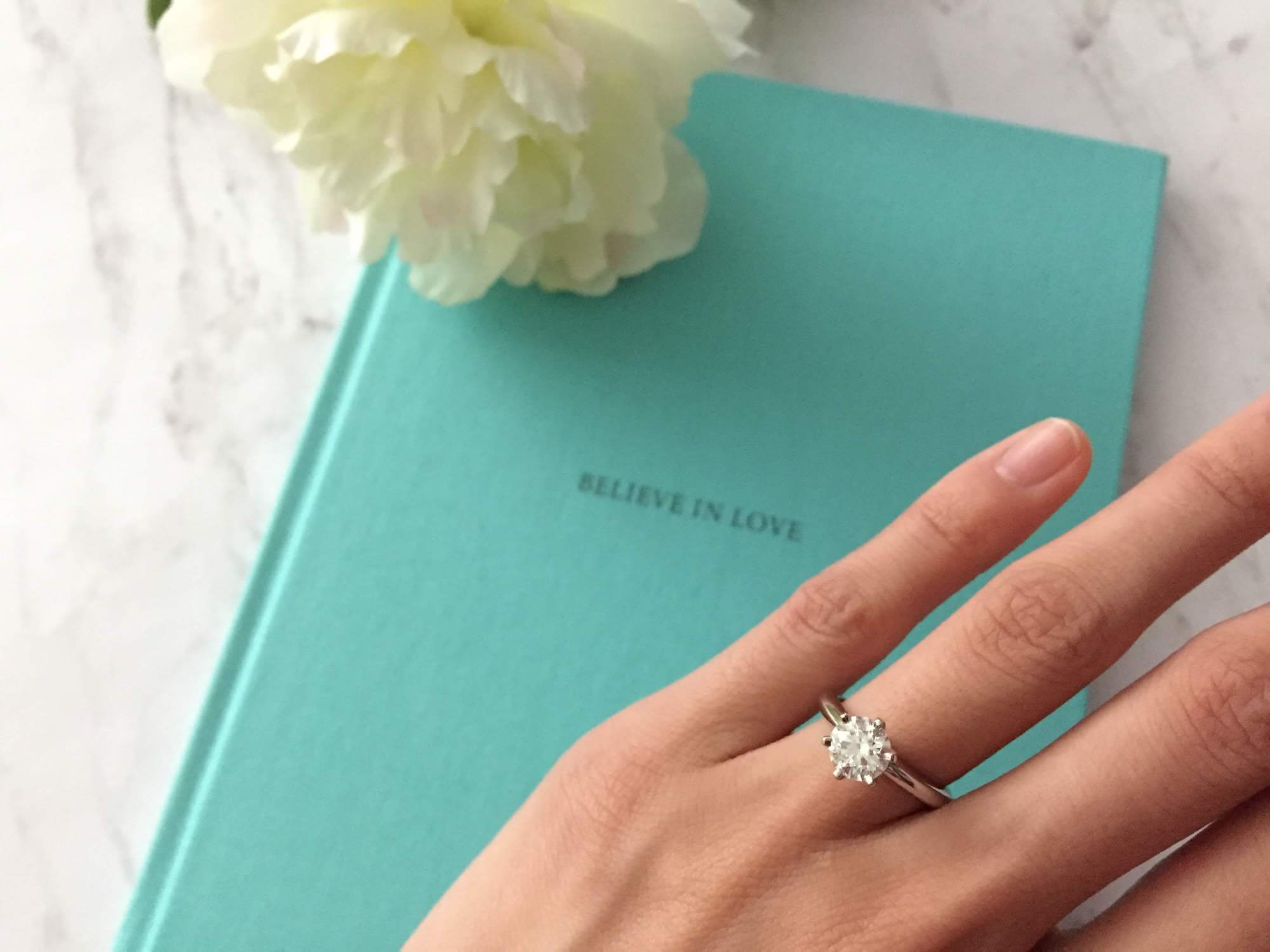 The tl;dr is that diamonds are really complicated, and no matter how much research you do, if you buy your diamond at a brick-and-mortar store, you're not going to know nearly as much about diamonds as the person selling it to you—which makes it easy for them to take advantage of you in a high-pressure environment. I'm sure good brick-and-mortar stores exist, but it takes a lot of research and a bit of luck to find one that you'll like.
Although I didn't start out thinking that this would be the case, I ended up deciding that it would be better to buy the diamond through a reputable online vendor like Whiteflash, because they could provide me with all of the relevant imagery and information to make a good decision at a fair price. I also found it helpful to make an account on Pricescope—the forum members can help you source a high-quality diamond that fits your specifications and budget, or tell you that your expectations are not realistic.
Preparing for our diamond journey
At the start of the process, I knew nothing about engagement rings, so I was fully aware that I was most likely going to get ripped off and overpay for a diamond of questionable quality. The problem is that since you're (hopefully) only going to get engaged once, most people have absolutely no idea what they're doing when they first start shopping for an engagement ring.
Like most people, I assumed that I would buy my diamond at a brick-and-mortar store. Plus, we live in NYC, so we have lots of options nearby, including the Diamond District as well as high-end brands like Tiffany's, Cartier, etc. I figured that if any place was more likely to sell great diamonds at competitive prices, it would be NYC.
Diamond basics: The 4 C's
Before I took a trip to the Diamond District, I wanted to go in prepared. So like most people who are just beginning their research on engagement rings, I started reading about the 4 C's (cut, color, clarity, and carat weight). There are lots of great guides about the 4 C's so I won't rehash that information here. I found Blue Nile's guide to the 4 C's to be pretty helpful, so that should provide you with the information you need.
Before you go into a brick-and-mortar store, you should probably try to get an idea of what kind of cut, color, clarity, and carat weight you want for your engagement ring. Many guides will say that people looking for the best value will want a diamond that meets the following criteria in each category:
Cut
You'll want to go for the best cut grade possible (GIA Excellent or AGS Ideal), since cut is what determines the diamond's performance (how sparkly it looks).
Color
Generally, the more "colorless" a diamond is, the pricier it gets. For best value, G or H is recommended.
Clarity
SI2 or better (but eye clean, which means that you can't see any inclusions with the naked eye)
Carat weight
This will be a personal choice, but generally the larger the diamond, the more you'll pay.
It's difficult to tell the difference between different grades of color and clarity, so if you opt for any better color and clarity than what's listed above, you are probably paying a premium for something that isn't discernible to the naked eye.
I also read that you want an engagement ring that is certified by GIA or AGS (the two most reputable diamond certification labs). You'll also want to look for a GIA triple excellent or AGS0 ring, as they would be of the highest quality.
Our first brick-and-mortar engagement ring shopping experience
With this info in hand, MDTC and I headed to a reputable place in the Diamond District that had been recommended by a friend. Long story short, we found the overall experience to be really stressful and overwhelming.
It started off fine: We were asked how much our budget was, and what we were looking for in terms of the 4 C's. Magically, diamonds that had a price tag way over our budget were suddenly on a flash sale that just happened to fit our budget. The salesperson even said to me, "Don't try to negotiate with me bro, this is the deal of a lifetime." He could obviously tell that I didn't know what I was doing. And since he sells diamonds every day, he was much more knowledgeable about the actual quality and price of the diamond, which put me at a huge disadvantage. Not to mention, in the store's bright showroom lighting, all of the diamonds looked super flashy, so we couldn't tell the difference between any of them—we thought they all looked reasonably sparkly.
There was a diamond that we were seriously considering because it had the 4 C's specifications we were looking for, and it seemed like a reasonable price (based on what I could find on Blue Nile or James Allen). I asked for the GIA certificate and posted it on Pricescope, which is a popular forum where diamond enthusiasts, as well as people in the industry, talk about diamonds for fun. The responses I got unanimously said that the ring was likely a dud, and that I shouldn't buy it.
We went to a few other brick-and-mortar stores with similar experiences. A lot of the stores in the Diamond District had double doors that said "Make sure the first door closes before opening the second door" as an additional layer of security to prevent robberies. Not surprisingly, this didn't help us feel very secure.
Tiffany's was the one brick-and-mortar experience that was far more pleasant than all the rest. The salesperson helped us out a lot, and if you like the brand and are willing to pay 40-50% more for that premium experience, it may be worthwhile for you. After dealing with other pushy salespeople, I was actually almost prepared to pay that extra 40-50% just to not have to deal with another diamond salesperson ever again.
Why we shifted to buying an engagement ring online
After hearing about my experiences shopping in the Diamond District, and the fact that I almost bought a dud, the Pricescope community encouraged me to start shopping online. Initially I was skeptical, and most of my friends had also recommended NOT buying online, since it's hard to see the diamond in person.
But what I learned from Pricescope is that you can actually get superior information from online vendors—the type of information that's critical for feeling confident about a diamond's performance. This information comes down to two things: a diamond's proportions and its Idealscope, ASET, and hearts and arrows images. Interpreting this information is also easier if you have the benefit of looking at it on your own time and consulting the Pricescope community, rather than feeling pressured to make a decision on the spot at a brick-and-mortar store.
Engagement ring proportions and Idealscope/ASET images
One advantage of shopping online is that some vendors will post what are called Idealscope and ASET images as well as hearts and arrows. These are essentially magnified images that give you detailed information about the diamond's performance. Brick-and-mortar stores can provide you with a diamond's GIA or AGS certificate, but they oftentimes do not provide access to these types of detailed images, or may not even have the tooling to take those images.
From Pricescope, I learned that there's far more that goes into a diamond cut than just looking for "GIA excellent" or "AGS ideal." Remember that diamond I was told was a dud? It was certified as a "GIA excellent" cut on paper, but it turned out that it still leaked light, which would make the diamond less shiny.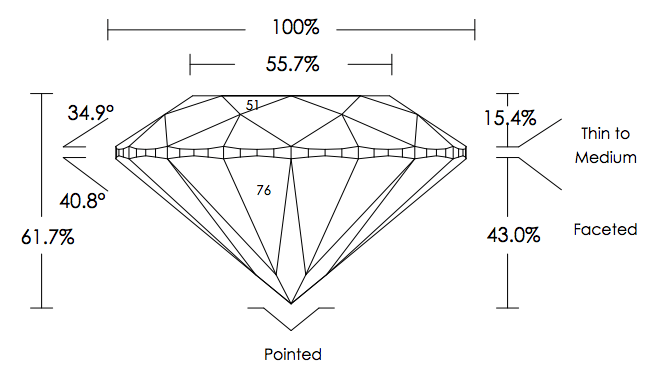 Many diamonds are rated excellent or ideal cut, but the proportions and/or Idealscope/ASET images may indicate that their performance will not be that great. So relying on "GIA Excellent" cut alone is not enough. As you can see above, diamond proportions can be pretty complicated to interpret. As a first measure for filtering out diamonds, you can look at the diamond's proportions (listed on its GIA or AGS certificate) and enter them into an HCA calculator. However, this still doesn't provide enough information to tell you if a diamond is ultimately worth buying. You need to look at its proportions in combination with Idealscope/ASET images.
Here's the Idealscope image of another diamond that we were considering. It was rated "excellent cut" by GIA, but the Idealscope image below suggests that there's light leakage to the right of the 6:00 arrow (based on what the Pricescope forum members told me).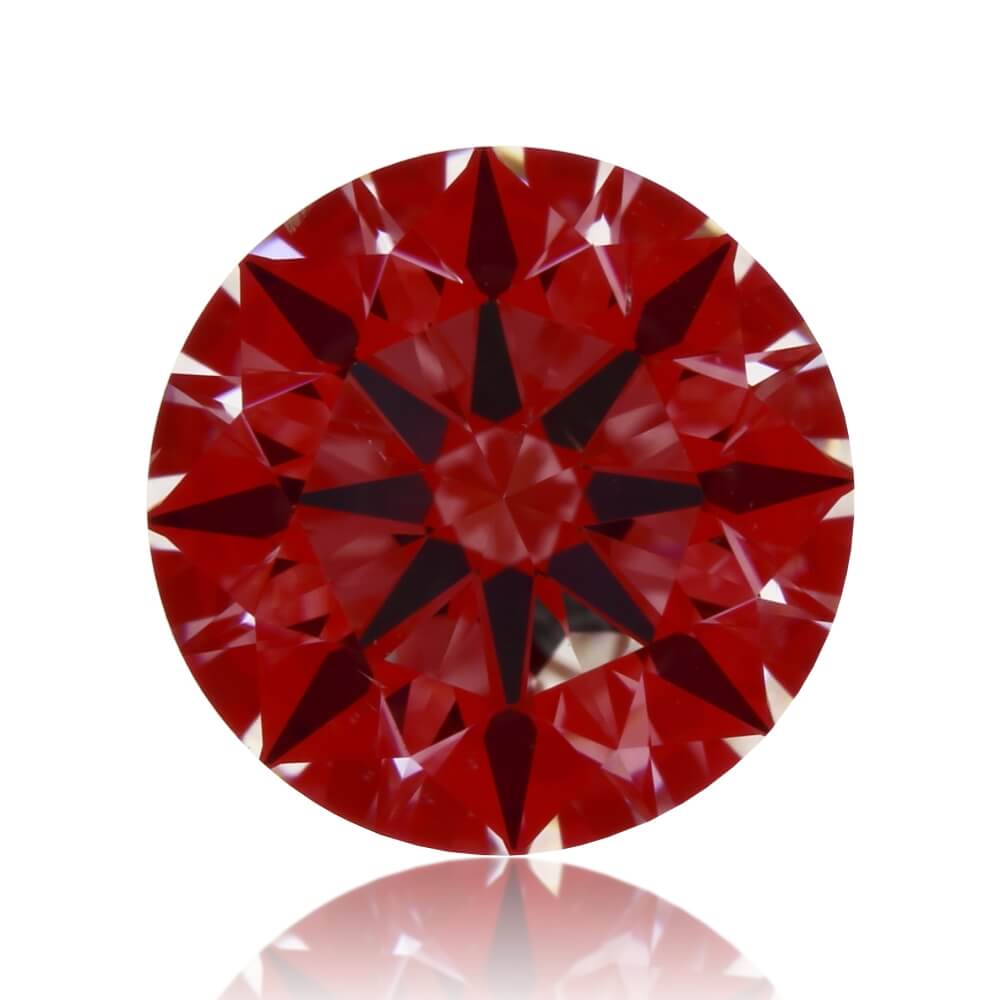 How to interpret a diamond's Idealscope/ASET images and proportions
Personally, I have no idea how to interpret these images, but people on Pricescope do. If you provide Idealscope and ASET images as well as the GIA or AGS certificates and some pictures of diamonds, people on Pricescope can help you confidently determine if a diamond is high quality or not. These images are often accessible from online stores, but they're not necessarily things that you can access at most brick-and-mortar stores. In person, you'll primarily have to rely on how the diamond looks to your (untrained) eyes and what the salesperson tells you.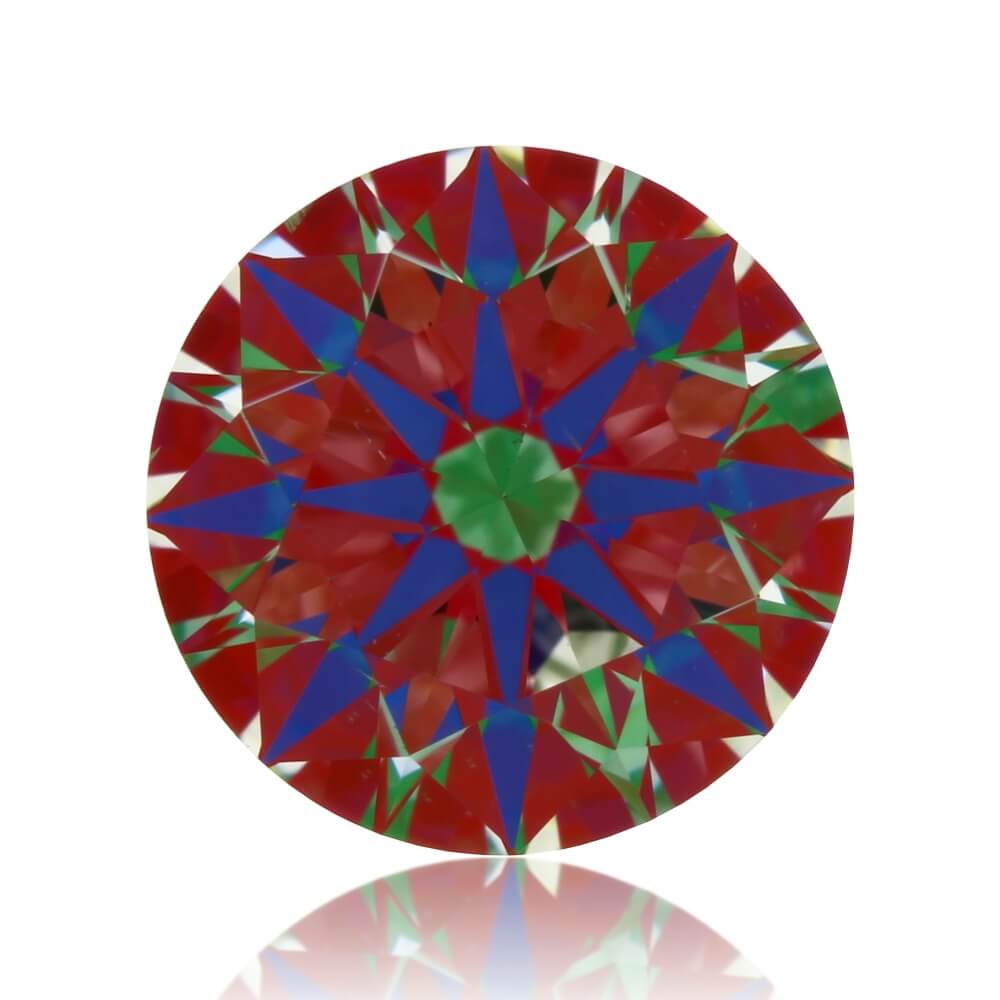 Ultimately, the reason I ended up buying an engagement ring online came down to two things:
confidence in the quality of the diamond you ultimately buy, due to the availability of information (images, opinions from unbiased third-party experts)

the ability to make your decision in a low-pressure environment

Plus, if I can avoid having to deal with aggressive sharks who can tell that I don't know anything about diamonds, that's a huge win for me. I've found the people on Pricescope to be super helpful and unbiased. They'll even go as far as sourcing diamonds for you that fit your budget and specifications, which ultimately made purchasing the engagement ring online a no-brainer to me.
Why I bought the engagement ring on Whiteflash
Whiteflash is probably the most reputable online vendor based on what I could gather from the numerous people on Pricescope who vouched for them. I had also looked at other sites like Blue Nile and James Allen, but what turned me off was that they often didn't have the inventory on hand—most of their diamonds are "virtual inventory," which means that they can order the diamond from someone in their network. This can make it hard to get access to the Idealscope/ASET images, and I would not trust buying a diamond online without this information.
One of the brick-and-mortar vendors told us that he sells some of his diamonds on these sites and just charges a markup through them. So buying one of those diamonds at his brick-and-mortar store may have been cheaper than buying it online…but it would have been impossible to confirm their quality without the help of the diamond enthusiasts on Pricescope.
Another thing that makes Whiteflash stand out from other online vendors like Blue Nile is that they have a physical store in Houston, Texas with real people you can talk to, and who can look at the diamonds in person (and even photograph them for you). When I reached out to Whiteflash, I was still expecting some degree of pressure from their salespeople. But I didn't even have to talk to anyone on the phone; we just communicated over email, and I never received any sales pressure. After speaking with Whiteflash's live chat and telling them my budget and specifications, they took down my email, and Becca Eastman from Whiteflash reached out to me with several options that fit my specs. Plus, all of the diamonds on their site have Idealscope/ASET images, as well as hearts and arrows images, and videos/high-res pictures of each diamond.
It was also important to me that Whiteflash sources only conflict-free diamonds, whereas for other stores in the Diamond District, I wouldn't know the source of their diamonds, and would have no way of verifying if the diamonds were conflict-free. You can read Whiteflash's stance on conflict-free diamonds here.
The final leg of the Whiteflash journey
Over the course of a week, I exchanged about 20 emails with Becca from Whiteflash. She helped me understand the various tradeoffs between the options she presented. Some were more expensive than others, and she helped me understand why that was, even though they had the same 4 C's. I felt that she went above and beyond in helping me understand these nuances—and once we had narrowed things down to two options, she even took the diamonds out in person and took a picture of them side by side to demonstrate her point.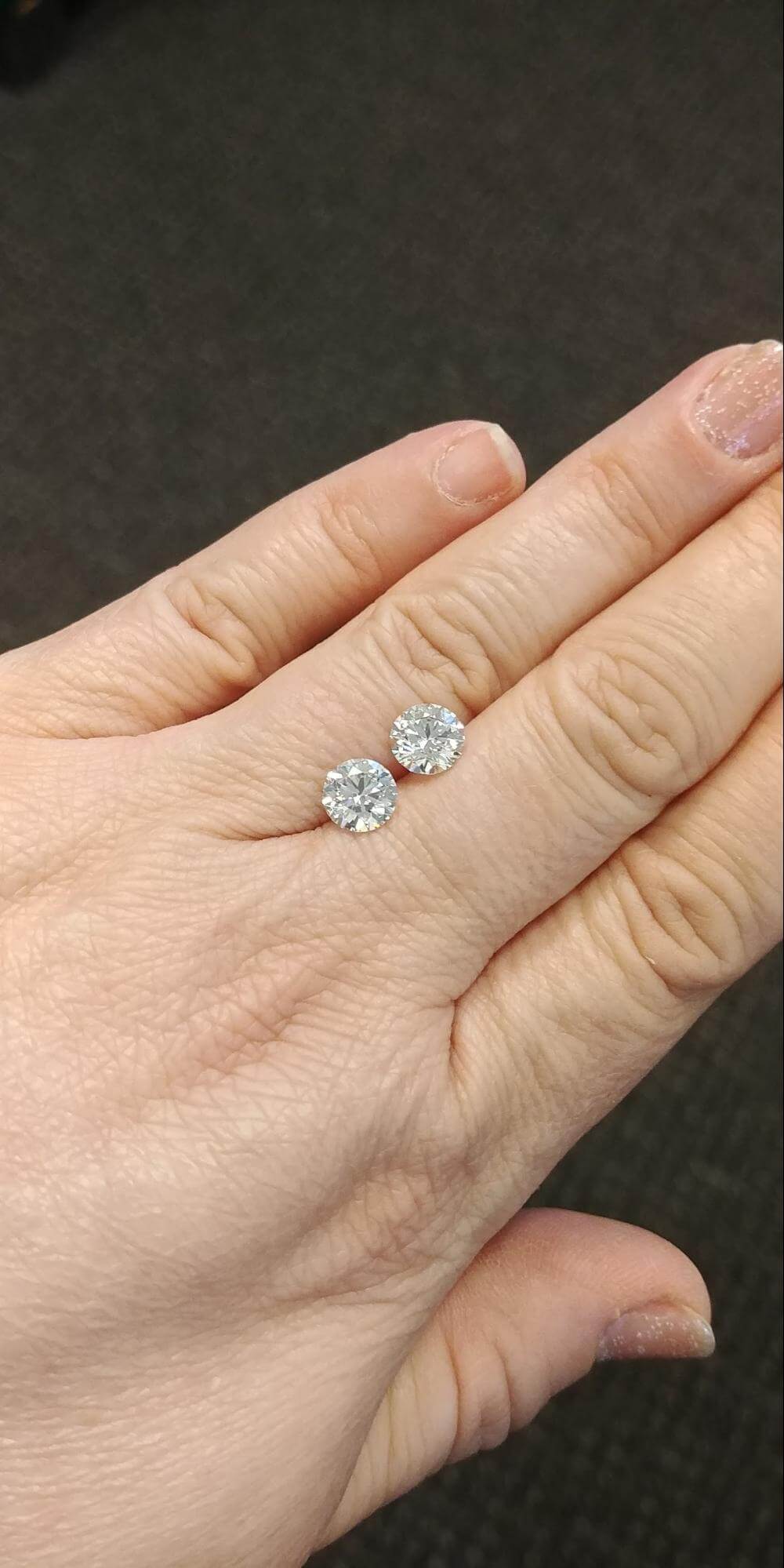 I was deciding between the two stones above, and Becca said she did a blind test and presented them side by side to other employees at the store, and asked them which diamond they preferred. Both diamonds have similar specs, but significantly different prices (~20% difference). Surprisingly, Becca encouraged me to go for the cheaper of the options, because she felt that it was the best value for my needs (even though some of the other stones she had initially presented were slightly "higher performance," according to the technical specs).
Pricescope + Whiteflash ftw
While I was exchanging emails with Becca, I also posted on Pricescope to get their thoughts on the stones from Whiteflash. I received several responses from people who have racked up thousands of posts on the forum, and who are really knowledgeable and passionate about diamonds. For them, diamonds are a hobby and they post just for fun, since they don't get paid to do so, and have no financial incentive to help out. They advised me on the kinds of questions I should ask, and ultimately also recommended that I go for the stone that Becca had recommended.
Based on the responses from Becca and Pricescope, I was confident that I was getting a good deal for a high-quality stone. I didn't even bother getting the diamond shipped to me before getting it set in the ring, since I didn't think it'd be necessary.
Finding the right setting (and size) for the engagement ring
After looking at rings at Tiffany's, I knew that MDTC wanted a 6-prong Tiffany-like setting. From what I read on Pricescope, this is a pretty common request, and the typical recommendation is to order the diamond, and have it set in a Vatche u-113 ring (which can be done through Whiteflash). So I just ordered it through Whiteflash and they QA'd the engagement ring for me before shipping it to my apartment.
One last thing to mention is that when we visited different brick-and-mortar stores, we weren't quite sure of her ring size, so we asked them. We thought this would be a benefit of the brick-and-mortar experience—but strangely, we got slightly different answers each time. That's why we had to buy a ring sizer on Amazon to make sure. This is a must if you're going to be purchasing the engagement ring online, and you don't know the ring size. We found it to be accurate, which is what's important.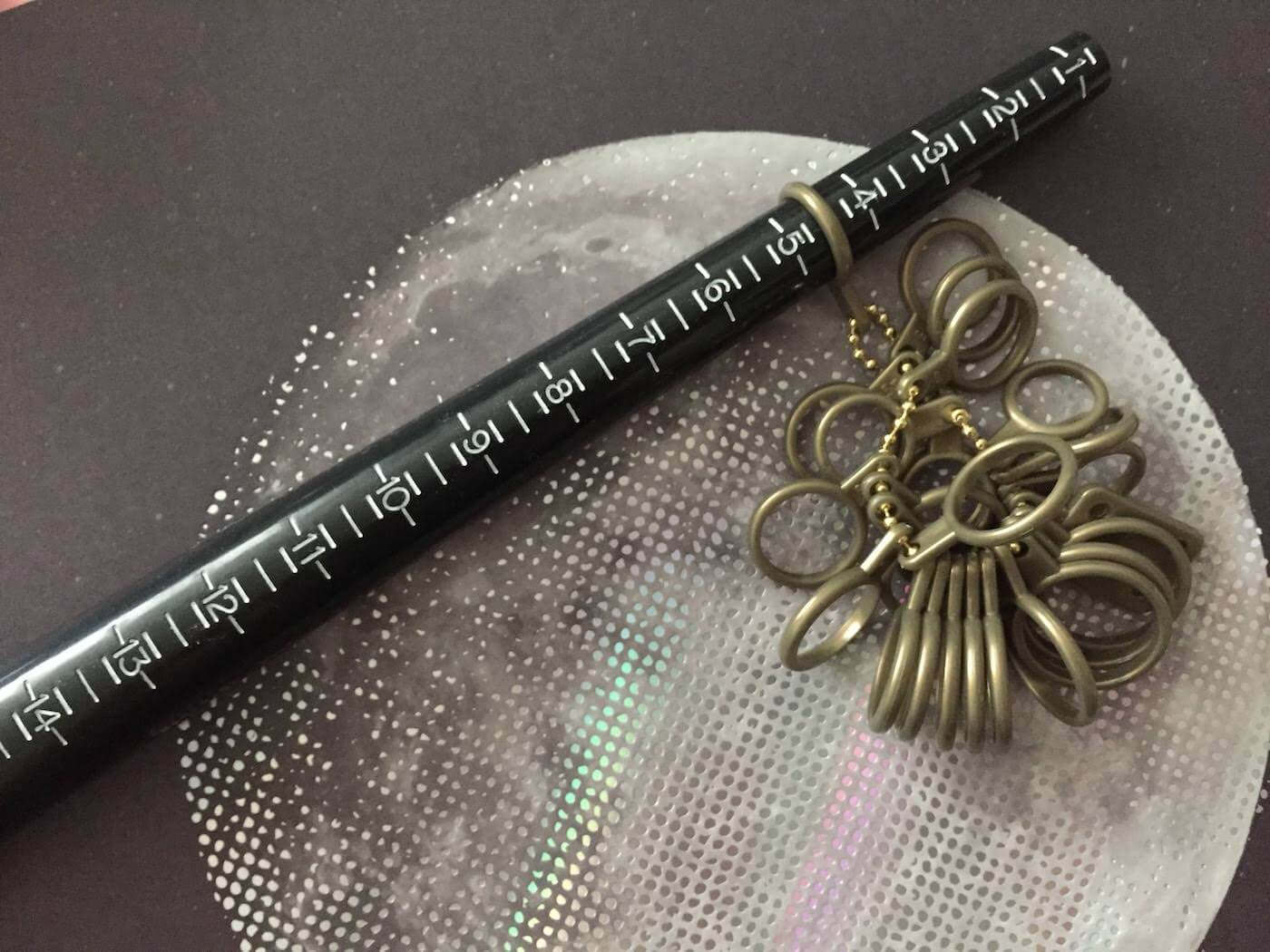 When I finally got the engagement ring, it was more impressive than what I had expected, and I ended up spending maybe half of what I had initially budgeted.
Should you get your engagement ring insured?
This is a common question that comes up, and most people I've spoken with assume that it's best to get your ring insured. However, I think it's more nuanced than that. Generally, the point of insurance is to pay a marginal amount of money in order to reduce your risk (for example, to avoid the downside of an unfortunate event that would put you through hardship if you didn't have insurance).
Insurance on engagement rings typically costs 1-2% of the appraisal value (not the amount you paid) per year. Typically, rings are appraised for more than what you paid, so you can expect that insurance will cost you a bit more than 1-2% of what you paid, as a recurring cost every year. This means that if you paid $6,000 for your ring, you can be paying a bit more than $120 per year for insurance. Though this may not sound like a lot, it adds up over time since you'll be paying that amount every single year.
Another way to think about this is that, over the span of 10 years, you'll pay about 20% of the ring's price in just insurance fees. Is there a significant chance that you'll have an accident happen to your ring AND that the accident will be covered by your insurance? Even if something does happen, your insurance may not cover the full value of the ring, or it may even be challenging to make a claim for the full amount. Depending on how likely you think it is you'll have an accident occur with the ring, it may or may not make financial sense to get it insured.
It's also important to note that homeowners insurance will cover your engagement ring to some degree. You should read the terms of your rider and see what is covered, and how much.
Ultimately for us, we did not spend an amount of money that would put us in financial hardship if we lost the ring. So for us, we decided that it wasn't worth buying engagement ring insurance. However, generally the more expensive the engagement ring, or the more hardship you'd face if something bad happened to the ring, the more it can make sense to buy insurance. However, I don't think it's a clear 'yes' that you should always insure your ring, as it depends largely on your personal risk tolerance and your comfort level when it comes to paying additional money to reduce your risk.
Note: This post uses affiliate links, which means that I'll receive a commission if you make a purchase after clicking a link (at no extra cost to you). See our
disclosure policy
.