Until the other day, I'd never heard of 'whipped sunscreens' before. Is it like a luscious treat for your skin? Let's investigate.
As I was browsing the sunscreen selection at CVS the other day, the words "whipped sunscreen" caught my eye. Coppertone Defend & Care Ultra Hydrate Sunscreen Whipped Lotion SPF 50 markets itself as hydrating and water-resistant. It also contains antioxidants and delivers SPF 50 protection! Plus, the sweet and simple artwork on the packaging looks just like whipped cream. Let's take a closer look at the ingredients, shall we?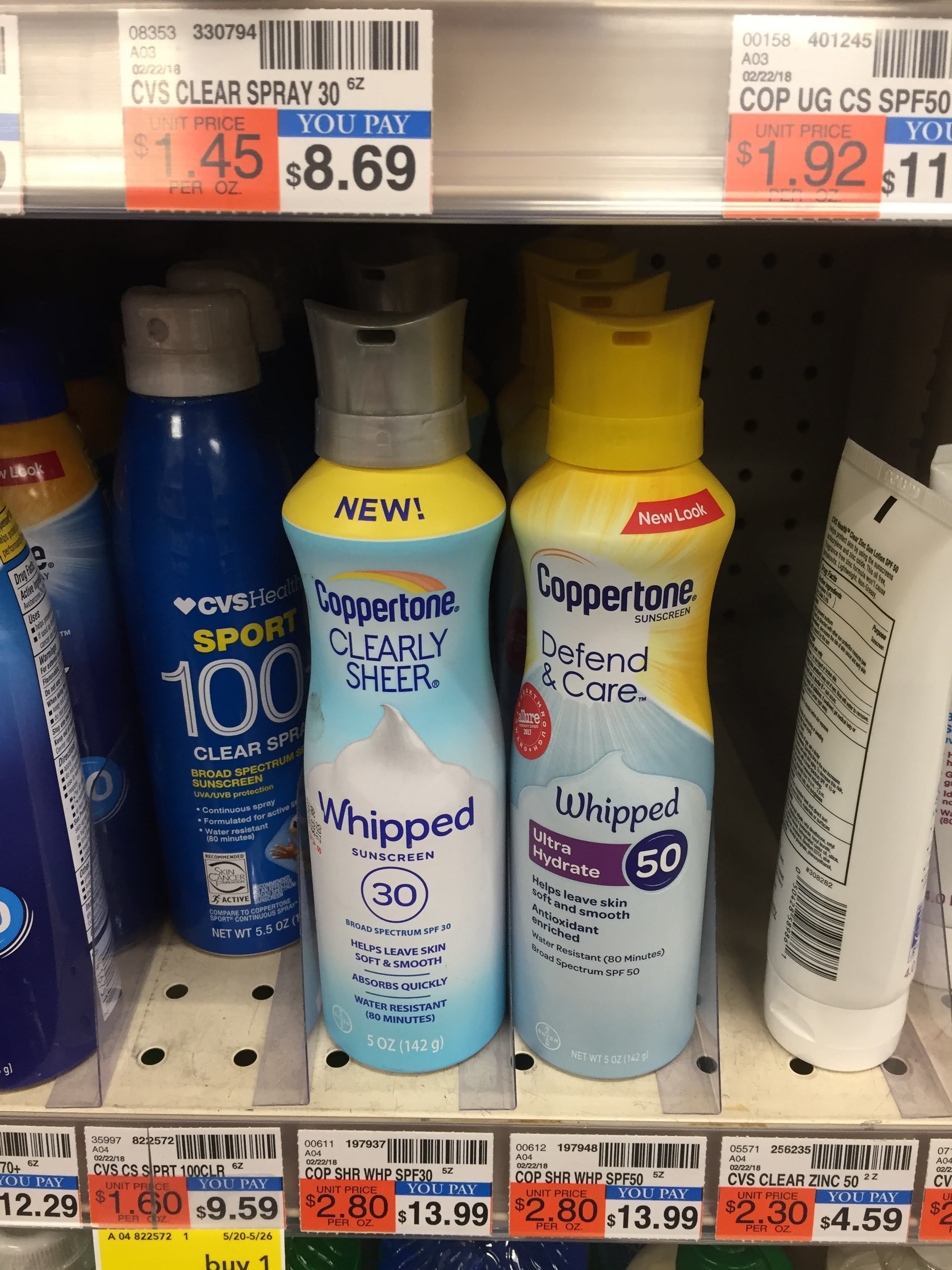 Coppertone Defend & Care UltraHydrate Whipped Sunscreen SPF 50 ingredients
Price: $9.97 for one 5-oz. bottle on at Walmart
Per-ounce price: ~$1.99/oz.
Active ingredients: avobenzone 3%, homosalate 10%, octisalate 4.5%, octocrylene 4%, oxybenzone 6%

Inactive ingredients: water, aluminum starch octenylsuccinate, behenyl alcohol, glycerin, styrene/acrylates copolymer, dicaprylyl ether, microcrystalline cellulose, glyceryl stearate, cetyl alcohol, benzyl alcohol, butylated pvp, palmitic acid, stearic acid, myristyl alcohol, chlorphenesin, tocopherol (vitamin e), cellulose gum, lecithin, disodium edta, lauryl alcohol, sodium ascorbyl phosphate, fragrance, nitrous oxide
Nitrous oxide was the ingredient that really surprised me here. Isn't that laughing gas? What's laughing gas doing in a sunscreen?
The other ingredient that caught my eye was tocopherol (vitamin E), which has been shown in this study to help enhance the protective properties of oxybenzone (one of the active ingredients in this product) when combined with vitamin C. This is also probably the reason why the packaging says "rich in antioxidants."
My Dad the Chemist explains whipped sunscreens
Here's what my dad had to say about this product. He also explains why it contains nitrous oxide (laughing gas).
The "whipped texture" resulted from the mixture of emulsion and nitrous oxide just like The whipped cream (food product) uses nitrous oxide for the same texture and effect. Nitrous Oxide has been used as the aerosol propellant for whipped cream for a long long time.

Glycerin helps the most for the hydration in this formula.

Love,

Dad
Treat yo'self to some zero-calorie whipped sunscreen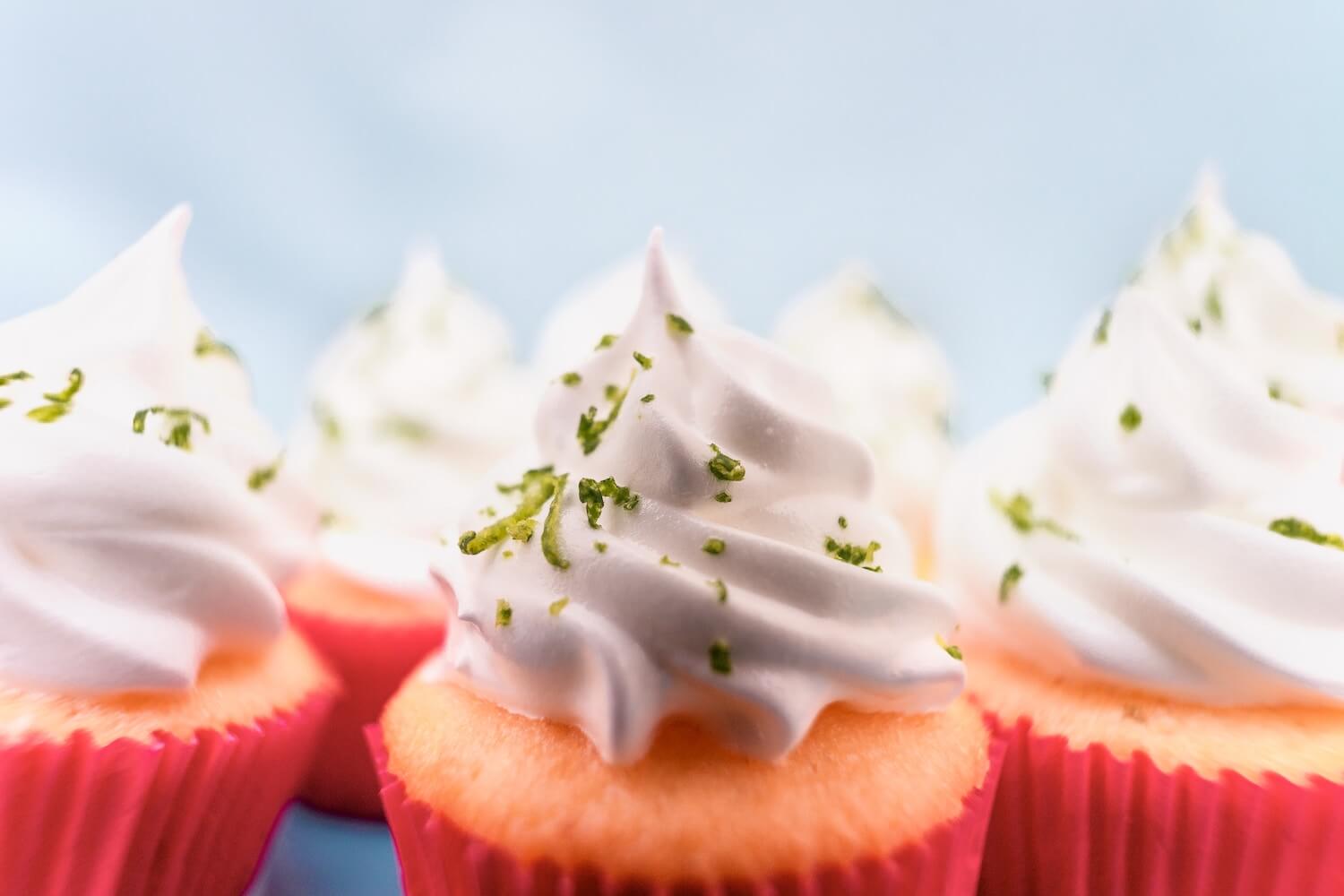 Photo courtesy of Rodolfo Marques on Unsplash
Don't be afraid of nitrous oxide—if you've ever eaten whipped cream that came out of an aerosol can, you've already had nitrous oxide and lived. And if you like the idea of a "lotion with SPF" instead of a "sunscreen," this may be a really appealing option to try. The glycerin and vitamin E are nice bonus ingredients that help hydrate and/or protect your skin. I think it's worth a try, as long as your skin doesn't react poorly to chemical sunscreen, and to products that contain fragrances.
Note: This post uses affiliate links, which means that I'll receive a commission if you make a purchase after clicking a link (at no extra cost to you). See our
disclosure policy
.