This lotion is similar to Vaseline moisturizing lotion, but may not be great for eczema patients.
I never had the chicken pox as a kid. But I know what it's like to feel intense itchiness, so much so that you want to rip off the top layer of your skin. Itchy, eczema-ridden hands are the worst. You try and try not to scratch, but it's nearly impossible not to (especially when you're sleeping). You wake up in the morning and you can tell that you scratched during the middle of the night. You apply steroid creams but they thin out the skin, so you're told not to apply too much and to avoid rubbing your eyes when you use them.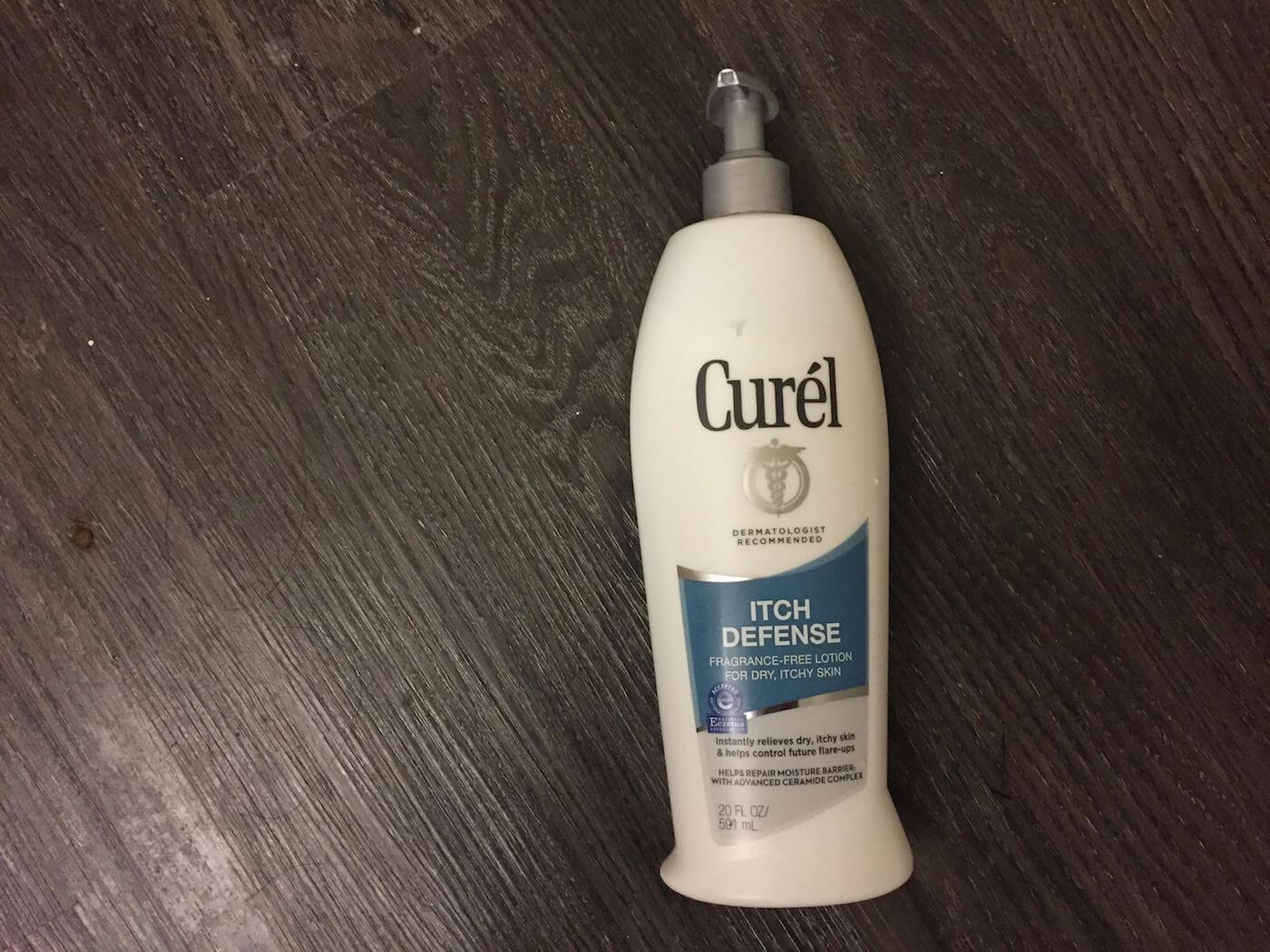 I read There There a few months ago, and it was a really great book. One of the many parts about it I liked was how it described the experience of someone who struggles with eczema:
"The doctors wanted to call it eczema. They wanted you hooked on steroid creams. The scratching was bad because it only led to more scratching, which led to more bleeding. You'd wake up with blood underneath your fingernails—a sharp sting wherever the wound moved, because it moved everywhere, all over your body—and blood ended up on your sheetings, and you'd wake up feeling like you'd dreamed something as important and devastating as it was forgotten. But there was no dream. There was only the open, living wound, and it itched somewhere on your body at all times. Patches and circles and fields of red and pink, sometimes yellow, bumpy, pus-y, weeping, disgusting—the surface of you. If you drank enough you didn't scratch at night. You could deaden your body that way."
—There There, Tommy Orange
Strangely enough, my eczema actually gets exacerbated when I drink. The person in this book had an opposite experience—he was able to numb his eczema with alcohol.
Curel Itch Defense Lotion ingredients
water, glycerin, petrolatum, tapioca starch, cetearyl alcohol, peg/ppg-17⁄6 copolymer, dimethicone, behentrimonium chloride, isopropyl palmitate, ppg-15 stearyl ether, propylene glycol isostearate, panthenol, methylparaben, benzalkonium chloride, ethylparaben, olea europaea (olive) fruit oil, cetyl-pg hydroxyethyl palmitamide, butyrospermum parkii (shea) butter, tocopheryl acetate, bis-methoxypropylamido isodocosane
According to the National Institute of Allergy and Infectious Diseases, you should look for a moisturizer that's free of: "alcohol, scents, dyes, fragrances, and other skin-irritating chemicals." This lotion meets those requirements. It also contains beneficial ingredients like shea butter, vitamin E (tocopheryl acetate). A substance containing panthenol was also shown to be beneficial for atopic dermatitis (eczema) in this study.
Cetyl-pg hydroxyethyl palmitamide is called a "pseudo-ceramide" in this study (funded by Kao Corporation, the company that owns Curel). Kao also owns Biore and Jergens. The study tested the effectiveness of a cream containing this pseudo-ceramide on 30 hairdressers with dry hands (from exposure to products associated with their job), and found that their hands' skin improved over the course of the study.
This lotion also contains olea europaea (olive) fruit oil, which may be a bad choice for eczema, according to this article on the National Eczema Association's blog.
Curel Itch Defense Lotion review
This lotion is pretty similar to Vaseline Intensive Care Advanced Repair Lotion—both are unscented, contain petrolatum, and use parabens as preservatives. However, Curel Itch Defense Lotion is less oily than Vaseline Intensive Care Advanced Repair Lotion, and feels just a bit less moisturizing, too. Tapioca starch is pretty high in the ingredient list, which doesn't surprise me, because it thickens this lotion without adding any moisturizing properties. If I had to choose between this and Vaseline Intensive Care Advanced Repair Lotion, I would choose Vaseline every time. But this could be a good choice for someone who has itchy, dry skin (but no eczema). If you have eczema, it might be wise to use another lotion that doesn't contain any olive oil.
Related reading
Note: This post uses affiliate links, which means that I'll receive a commission if you make a purchase after clicking a link (at no extra cost to you). See our
disclosure policy
.