Here's why I ended up returning this moisturizer to Sephora. Plus, some lessons learned from this experience.
I don't really like to return things—probably the result of a mixture of laziness and fear of being shamed at the store. My dad, on the other hand, has no qualms about standing in line at Costco to return a bunch of things every week. He has also mastered the art of reattaching price tags to clothing items with Scotch tape. I'd rather live with a disappointing product than bring it back to the store to ask for a refund, unless the product was inaccurately advertised, defective, or damaged in some way—even when the store has a generous return policy. But if the product exceeds a certain price point, and/or a certain threshold for convenience (when the physical storefront is located within walking distance, for example), I will make an exception and ask for a refund. That's what happened with Laneige Water Bank Moisture Cream—after a few days, I knew it just wasn't the right product for me.
Sephora's gracious return policy
Sephora has a pretty generous policy that states that you can return any product or gift "if you are not completely satisfied … for any reason." The website also says that "Sephora monitors return activity for abuse and reserves ther ight to limit returns or exchanges…" which makes sense, since you can't have people buying and returning stuff every day, to use as their own personal samples.
I decided to return Laneige Water Bank Moisture Cream to Sephora today, and I felt a weight lift off my chest immediately after I pressed the OK button to complete the refund process. It actually wasn't as bad as I thought it would be. I had no reason to dread this interaction. For some reason, I had imagined that the store associate would ask me for a detailed report of why I was asking for a refund, so he/she could record it as a note in my Sephora Insider profile. But he didn't even ask me for a reason. He simply processed the refund and sent me on my way.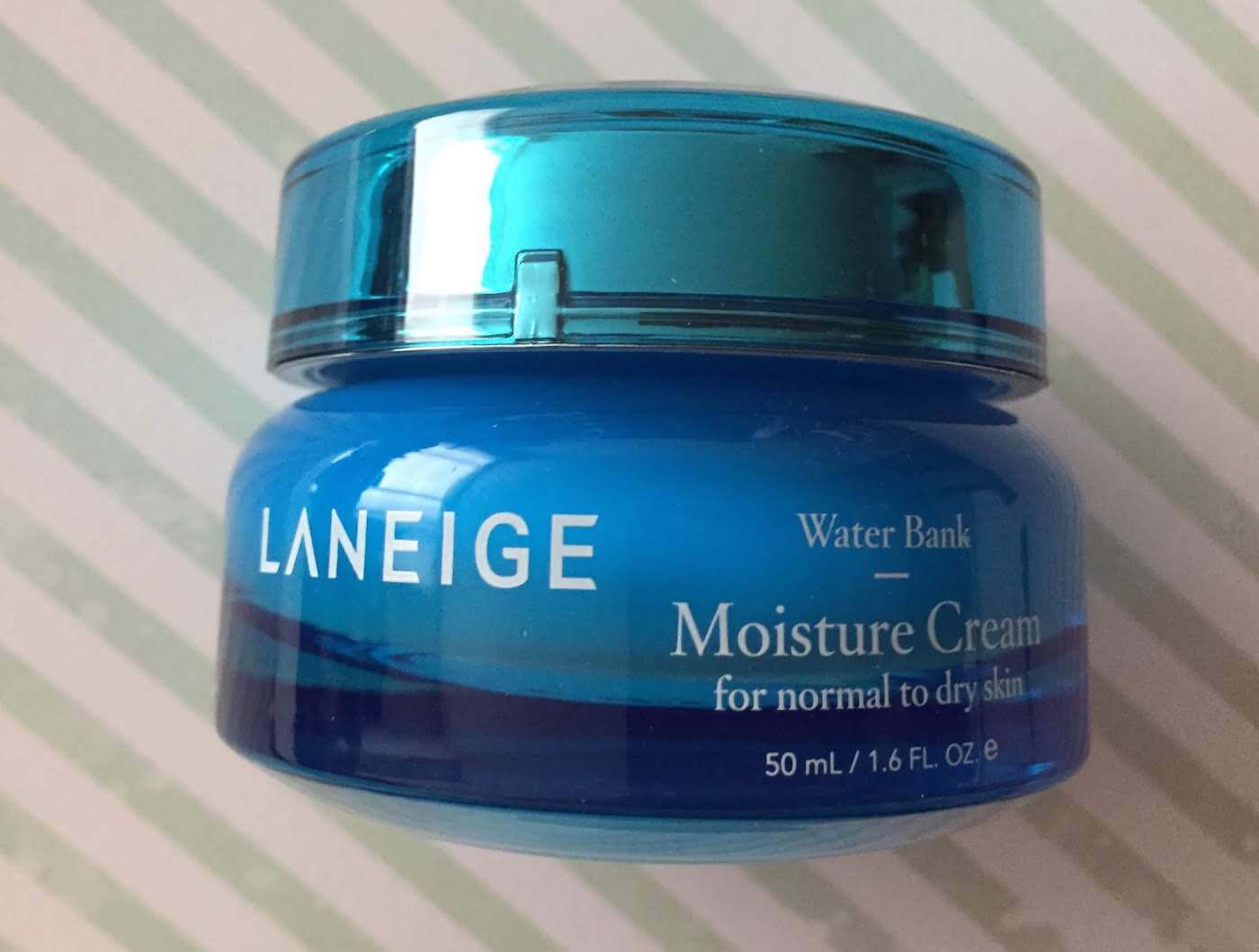 Why I didn't like Laneige Water Bank Moisture Cream
Here are the reasons I decided to stop using Laneige Water Bank Moisture Cream:
The fragrance was the number one reason I couldn't get over this product. It was definitely overly perfumed for my liking. I planned to use this moisturizer at night because it's a bit heavier than my daytime moisturizer, Frudia Citrus Brightening Cream. This meant that I had to smell the fragrance all night long, while I was sleeping, and in the couple of hours or so before going to bed, after applying this moisturizer. The smell reminded me of a nice old lady at the grocery store—someone who's much more feminine and ladylike than I could ever be. I dislike floral, ladylike fragrances on other people—and I certainly don't want to emit that smell myself.

For a product that advertises itself for the superior hydrating properties of the water it contains, this moisturizer really didn't seem to help hydrate my face all that much. I was looking for a product that would really wow me, and this certainly didn't give me the luxe feeling I was looking for, even though it carried a somewhat luxe price tag.

Lessons learned from this disappointing product purchase
I hope I don't make a habit of buying disappointing products and having to debate returning them in the future. I learned a few things from this experience:
Don't get distracted by pretty packaging. It's what's on the inside that counts.

Test it out if possible: If you're shopping at Sephora, make sure you really like the fragrance and texture of the tester version before you decided to buy it. I should have tested out this product more before deciding to buy it.

Know thyself: Any doubts that come to mind during the testing phase shouldn't be ignored. I thought I would be able to adjust to (what I thought was) a light fragrance, but in the end, the fragrance just annoyed me more and more over time.

Related reading
Note: This post uses affiliate links, which means that I'll receive a commission if you make a purchase after clicking a link (at no extra cost to you). See our
disclosure policy
.