MUJI's best-kept secret: Cotton pads that are oh-so-soft (and oh-so-affordable).
It is a truth universally acknowledged that anyone who's lived in New York City long enough must become accustomed to a certain level sticker shock. $6 boxes of cereal, $14 salads, $30 brunches….hmm, why do I live here again? Today's tip isn't exactly going to unbreak the bank, but it's still pretty awesome: MUJI cotton facial pads. If you live in New York (or any city with a MUJI), please stop buying those sad, generic brand cotton balls from Walgreens—you need to luxuriate in the softness of these MUJI cotton pads. They're definitely superior to jumbo cotton balls, which are not only expensive but also do a crummy job, because they absorb the toner instead of distributing where it needs to go: on your face.
MUJI, I'm ain't mad at cha
You may recall that I was very disappointed with MUJI's face soap and facial cleansing wipes, but I still consider myself a MUJI fan for three reasons:
it always smells nice in there

the cheap notebooks(!)

the highest quality facial cotton pads. ever. They surpass any kind of cotton ball or cotton pad I've ever tried before. And they're cheap, to boot.

I recently discovered that MUJI also makes an unbleached version of its facial cotton pads, which look even nicer than so I bought a pack as a backup, after I run out of the bleached version I'm currently using.
MUJI cotton pads review
Price: $3.50 for 180 pads
Price per piece: ~$0.019
These pads are so soft…and they are the perfect size and thickness for distributing enough toner on your face without breaking/getting too thin. I think you might even be able to peel each pad into two pads, if you don't need to apply it to your whole face. Just look at the cross section here, don't they look nice and fluffy? Almost like homemade marshmallows…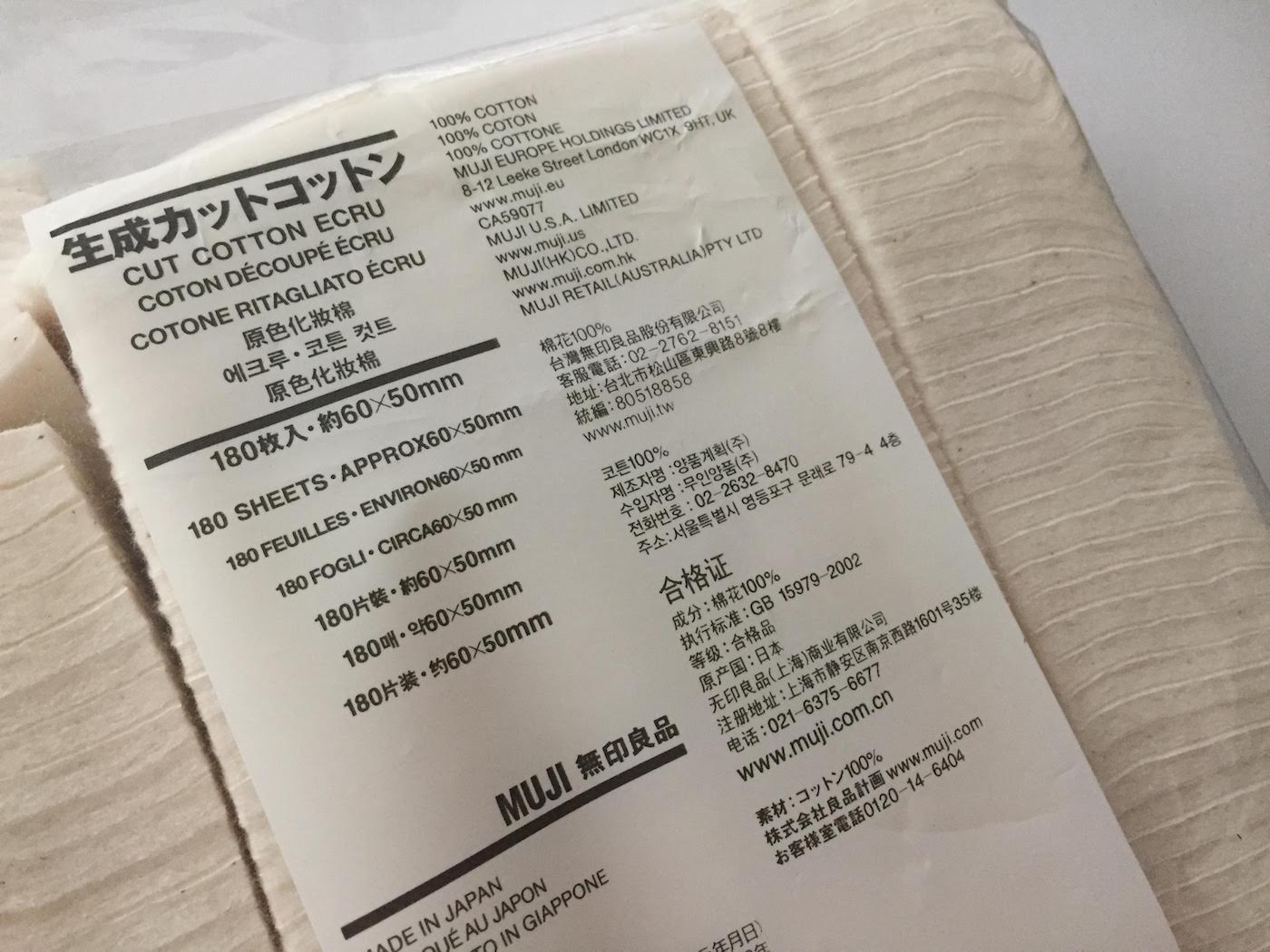 Note: This post uses affiliate links, which means that I'll receive a commission if you make a purchase after clicking a link (at no extra cost to you). See our
disclosure policy
.