Learn what my dad thinks are up-and-coming trends in skin care and hair care, and the 'dream products' and companies that he finds exciting.
When you're a kid, you learn to memorize certain things: your home phone number, your address…and your parents' professions. Whenever someone asked me about my parents, I always dutifully responded that my mom was an accountant, and my dad was a chemical engineer. My mom's profession was a little easier to understand, but for many years, I had no idea what a "chemical engineer" actually did. I just knew that my dad sometimes came home with bags of aerosol pumps and containers, marked with rectangular sticker labels that said things like "FOAMING SHAVE GEL" and "10% BENZOYL PEROXIDE," always in all caps. Other than that, I always thought of his job as a regular desk job.
Then one weekend, he brought me with him to work. I saw his desk, piled high with stacks of papers, the dictionary definition of organized chaos. Then he brought me back to "the lab," a chilly room strewn with pipettes, beakers, scales, and raw ingredients and essential oils. My dad had always described his work as "like cooking!" and I saw what he meant that day.
But in reality, it's much more complicated than that. I recently decided that it was high time to learn more about what my dad actually did all those years in "the lab." These are some of the questions I never thought to ask when I was younger. Read on to learn more about what initially drove my dad to become a chemical engineer, what he finds most exciting about the field, and which companies he thinks are doing a great job with creating innovative, effective personal care products.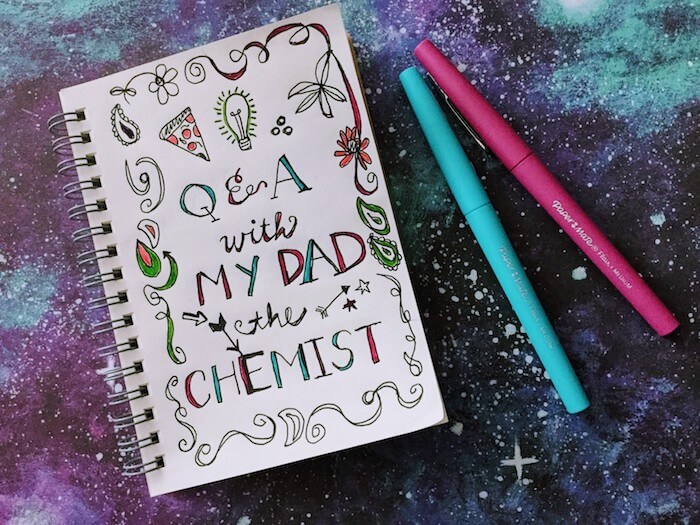 Interview with a chemical engineer (my dad the chemist)
1. When did you decide that you wanted to be a chemical engineer? What made you decide to go into that career?
Chemistry has been my favorite Science, I decided to switch my major from Architecture Engineering to Chemical Engineering after when I was a Freshman in college.
2. What was your favorite type of personal care product to invent and formulate? Sunscreen, shampoo, lotion, etc.?
I'm most interested in dream personal care products that aren't not available and/or don't perform perfectly as the intended, it can be any area or form of personal care for skin and hair.
3. What types of personal care products do you think will become more innovative and effective over the coming years?
I think skin care and hair care are the top products because of the growing baby boomer population.
For hair: how to increase hair volume and improve the over dried, damaged hair resulting from UV, blow dryer, bleaching, coloring…
For Skin: Effective, extended moisturization for anti-aging, wrinkle or dark spot covering or removal, making facial appearance looks radiant and healthier. Sun Care is still a hot area for anti-aging and and cancer prevention, I would say especially for people who have sensitive skin or acne issue.
4. Which companies do you think are doing a good job with making really innovative stuff?
I think the following Skin Care companies are quite innovative: Estée Lauder, Nivea, Shiseido, L'Oréal Paris, Lancôme, Neutrogena.
Recently, Valeant Cosmetics has been a rising star innovator on skin care, they came up with an effective skin moisturizing cream such as CeraVe with 3 ceramides, it makes impact on the skin immediately and I think if people start using daily in the late 20s, wrinkle may not show up until 60s.
Certainly, during the day if you have sun exposure, should use CeraVe with SPF 30+ during the day. For both hair and skin products alone may not be a complete solution, you also need to have the right lifestyle, reduce your stress, eat right and exercise…L'Oréal acquired CeraVe products, it was a great decision.
5. What are the "dream" products you mentioned earlier?
Everyone's dream products may be different, for me I like products that you can see the effect almost instantly, even a quick fix that can make difference in the appearance even if it's only temporarily, the dream product will be if used daily it will even prevent the wrinkle or hair turning grey.
Many potential ideas and concepts in any area may be developed if I put my thoughts on inside or outside the box…I'm just an ordinary guy, not as smart as I wish. Many times, the idea came up whenever the Product didn't perform as desired, and I just connect the right chemicals to be the solution and make it more user friendly and more effective, that's it.
Final takeaways
It's funny how you can live under the same roof with someone for the first 18 years of your life, but you'll never really learn about certain parts of their world until you ask them to share. Last month, I attended a performance of a collaboration between the artist Shantell Martin and the New York City Ballet. Martin interviewed ballet member Silas Farley, who said something to the effect of, "there is treasure in everybody…you just have to find it" (but much more eloquently). This really struck a chord with me, and I've been thinking about it ever since—if we make an effort to recognize and celebrate the treasure in everybody, we can get more out of our relationships and more out of life.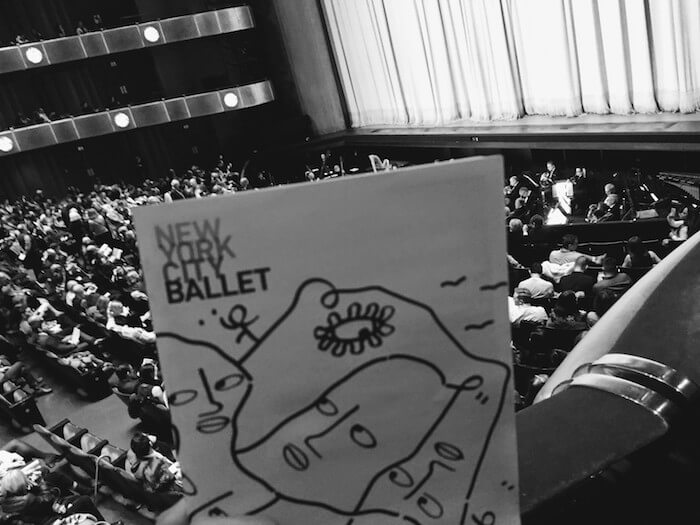 I'm so glad I decided to ask my dad these questions. Reading his responses gave me a lot of insight into how his brain works, and what he finds exciting about the cosmetic chemistry industry. If you have the opportunity, I highly recommend interviewing your parents and anyone else you've known for a very long time. Don't be surprised if you stumble upon some treasure in the process.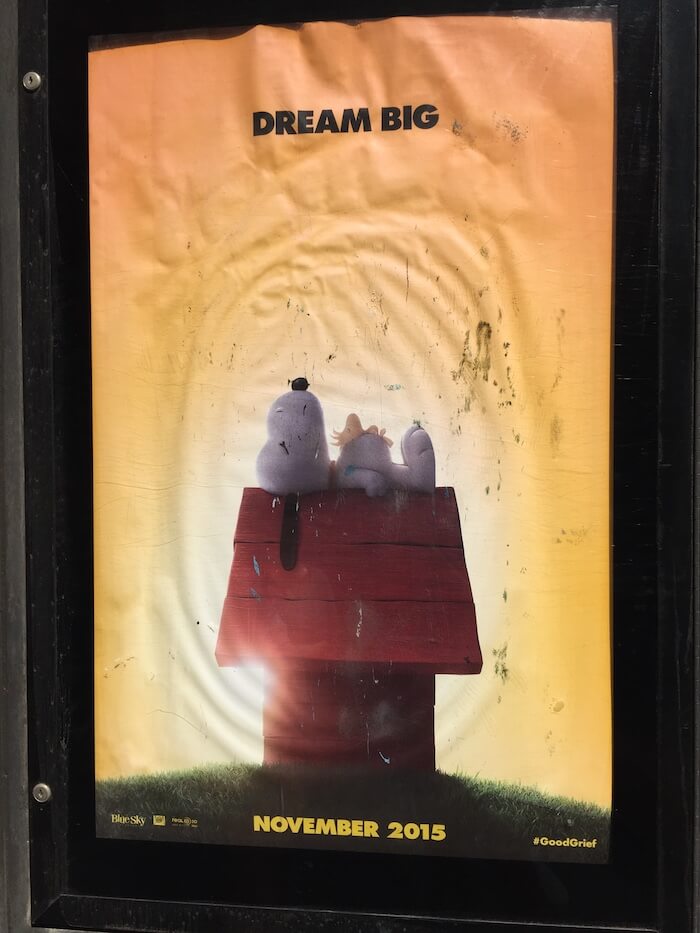 My dad has always been a really creative person. Even though he is now retired, he's a lifelong inventor and dreamer who still thinks about so-called "dream products" that he would like to create. He has always encouraged me to keep my mind open and try to identify problems with the products I use and think of ways to make them better.
Chemical engineering: Is it a good profession?
My dad has always enthusiastically recommended chemical engineering as a profession. One part of this is because it provides decent pay. It's a common joke among Asian American kids that our parents only recognize the validity of a handful of career paths: Doctor, Lawyer, Business (MBA), and Engineer. Being a dentist is also acceptable.
Chemical Engineering often ends up on those lists of "best paying college degrees." According to PayScale, Chemical Engineering is tied with Economics/Mathematics for the 10th spot on "Highest Paying Jobs With a Bachelor's Degree." U.S. News awarded it the third spot on its ranking of "10 College Majors With the Best Starting Salaries." And Glassdoor gave it the fourth spot in its "50 Highest Paying College Majors."
If you're considering going into the profession, I recommend asking around to see if any of your friends (or their parents) are chemical engineers, and seeing if you can shadow them for a day to see what it's like to be a chemical engineer. If that's your dream, go after it!
I didn't major in Chemical Engineering—I majored in English, instead, because I love writing about all sorts of things, including skin care products and sunscreen. I feel lucky to live in a time where I can start my own blog, write about whatever I want, and hear from my lovely readers. Let me know if you have any questions for me or my dad.
Related reading
Note: This post uses affiliate links, which means that I'll receive a commission if you make a purchase after clicking a link (at no extra cost to you). See our
disclosure policy
.