This serum boasts the same holy trinity of antioxidants—at a fraction of the price. But could it really be just as effective as the name brand, or do you get what you pay for?
The holy grail of vitamin C serums has to be SkinCeuticals C E Ferulic—but it comes at a crazy high price point. Many companies make similar products because SkinCeuticals is kind enough to spell out the key aspects of its patented formula: 15% vitamin C (in the form of L-Ascorbic acid), 1% vitamin E (in the form of alpha tocopherol), and 0.5% ferulic acid. SkinCeuticals's serum includes this specific combination of active ingredients because research has shown that these ingredients make each other stronger.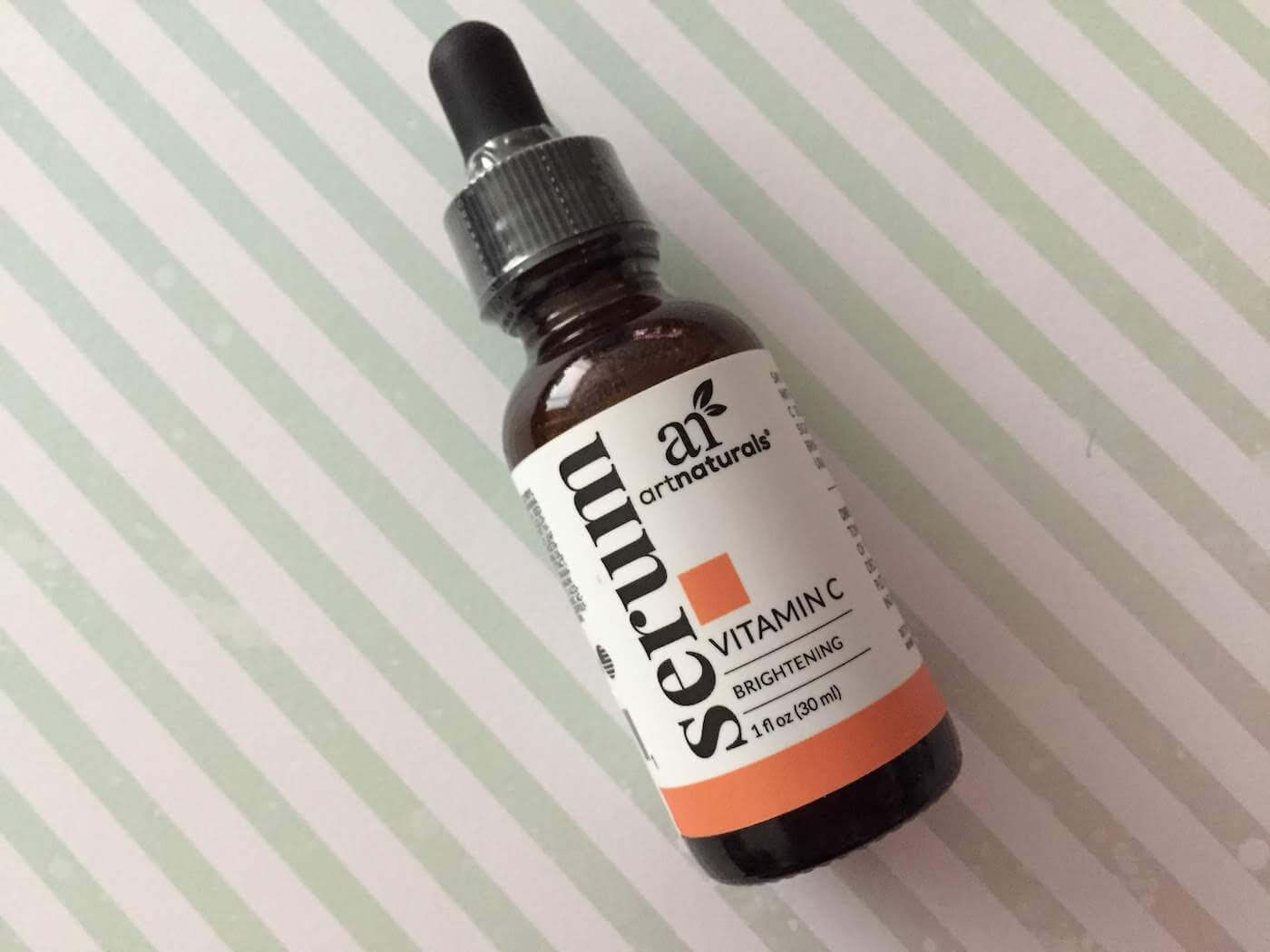 artnaturals is one of many companies that makes a vitamin C serum that contains this trio of ingredients. I wouldn't exactly call it a "dupe" because it doesn't contain the exact ratio of active ingredients as SkinCeuticals's publicly stated formula, and it contains a different form of Vitamin C (not L-ascorbic acid). I think it's probably more like SkinCeuticals's distant cousin.
I picked up a bottle of artnaturals's Vitamin C serum at Urban Outfitters last time they were having a "30% off all beauty" sale. Let's see what goes into this serum and hear what my dad has to say about it.
artnaturals Vitamin C Serum Ingredients
water, sodium ascorbyl phosphate (vitamin c), hamamelis virginiana water (witch hazel), cassia angustifolia seed polysaccharide (botanical hyaluronic acid), dimethyl sulfone (msm), tocopheryl acetate, aloe barbadensis leaf extract (organic aloe), ferulic acid, glycerin (kosher, vegetable), simmondsia chinensis oil (organic jojoba), centella asiatica extract (organic gotu kola), equisetum arvense extract (horsetail), taraxacum officinale extract (dandelion), geranium maculatum extract (wild geranium), sd alcohol 40b, (2s)-2-amino-5-guanidinopentanoic acid, acrylates/c10-30 alkyl acrylate crosspolymer, phenoxyethanol, ethylhexylglycerin
artnaturals's Vitamin C serum includes an undisclosed percentage of the active ingredient in its name: Vitamin C, in the form of sodium ascorbyl phosphate. Like the famed SkinCeuticals C E Ferulic Serum, artnaturals has created a serum that contains the holy trinity of vitamin C, ferulic acid, and vitamin E. However, the two products have different forms of vitamin C and vitamin E, as shown below.
| SkinCeuticals C E Ferulic Serum | artnaturals Vitamin C Serum |
| --- | --- |
| vitamin C (L-ascorbic acid) | vitamin C (sodium ascorbyl phosphate) |
| vitamin E (alpha tocopherol) | vitamin E (tocopheryl acetate) |
| ferulic acid | ferulic acid |
artnaturals also does not disclose the included percentage of these ingredients, so we don't know how close it comes to the concentrations included in SkinCeuticals's serum.
This smells a little bit like Chinese medicine, or something strongly herbal. It actually reminds me of Dr. Jart Cicapair Tiger Grass Color Correcting Treatment—and for good reason—both of these products contain centella asiatica, also known as tiger grass or gotu kola. It turns out that centella asiatica works well with vitamin C—in a double blind study involving 20 women, madecassoside (one of the ingredients in centella asiatica) combined with 5% vitamin C helped improve the firmness of the subjects' skin and combatted wrinkles and other signs of UV-damaged skin.
This serum also contains dandelion extract, which has been shown to help protect against UVB rays and provide anti-inflammatory benefits.
The most worrisome ingredient is sd alcohol 40b (denatured alcohol), which may irritate those with sensitive skin.
My Dad the Chemist's review of artnaturals Vitamin C serum
Dear Emily, no, I haven't seen the horsetail in the Vitamin serum . But I think it should be a stable and effective Vitamin C serum, sodium ascorbyl phosphate is a stable form of Vitamin C, and with hamamelis virginiana water (witch hazel) and other extracts especially horsetail, should protect skin from irritation and/ inflammation.

Love,
Dad
My dad thinks that sodium ascorbyl phosphate, the form of Vitamin C included in artnaturals's Vitamin C serum is stable, so this product should be effective. It's also packaged in a dark/opaque jar, which helps protect it from oxidation, if you recall my dad's comment that dark containers will be "less degradable" than clear containers. He also likes that it contains witch hazel and horsetail extract, which should help protect the skin from getting too irritated by the vitamin C.
artnaturals Vitamin C serum review: a worthy Skinceuticals dupe?
The astute reader will notice that I filed this product under "disappointing products," but it's a soft rejection, which means that I don't hate it, but I don't love it, either. Bottom line: I'm not sure if it's doing anything to improve my skin, but I won't stop using it until I'm either done with the bottle or I start to see it negatively impacting my skin.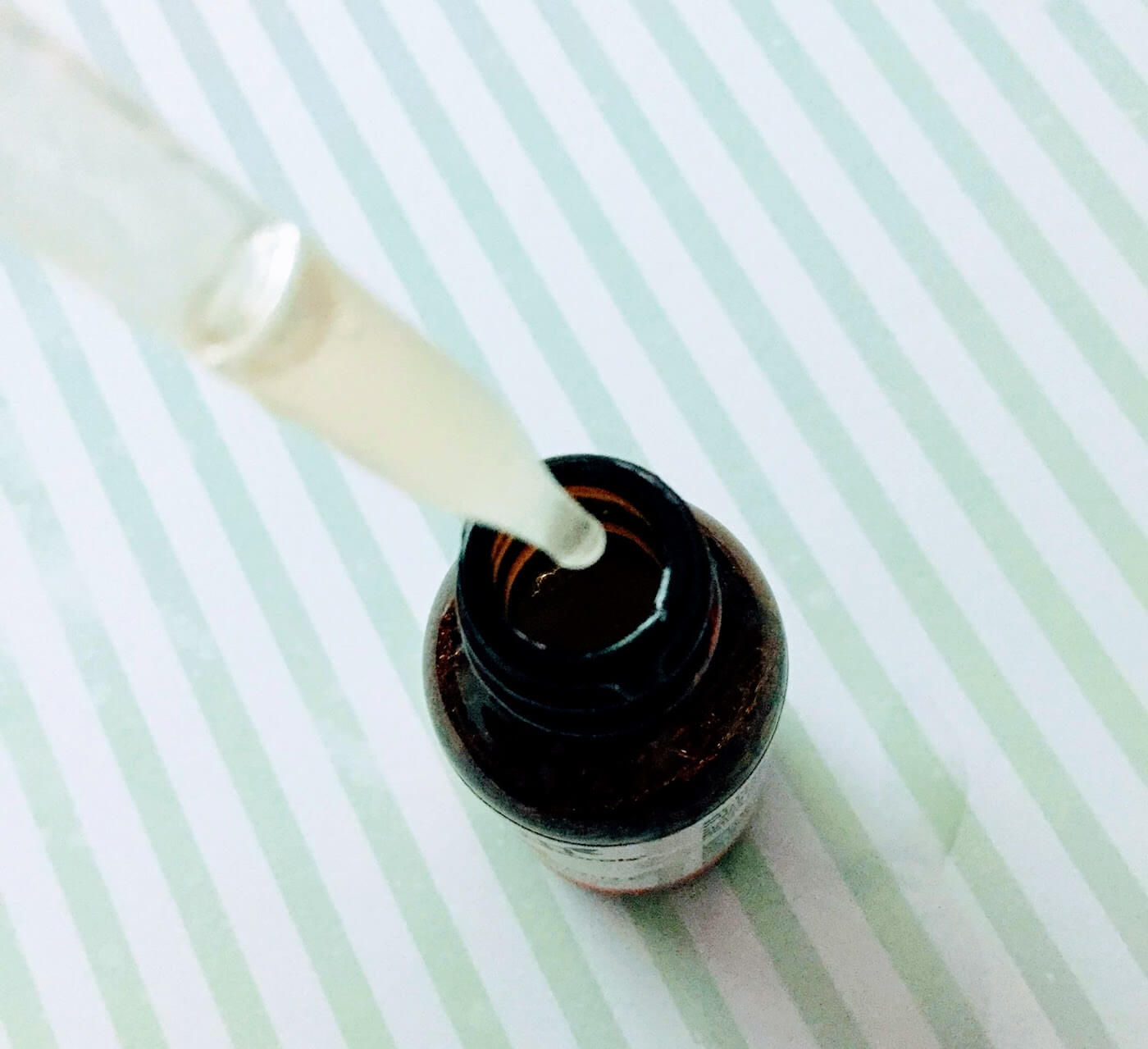 The appearance, smell, and texture/viscosity of artnaturals Vitamin C serum
artnaturals's Vitamin C serum is slightly cloudy in appearance, and it carries a medicinal/licoricey scent, probably because it contains centella asiatica extract, also known as tiger grass. I actually like the smell, which reminds me a lot of Dr. Jart+ Cicapair Tiger Grass Sunscreen.
This serum is pretty similar to water in terms of viscosity—it's not thick or sticky at all. It doesn't leave any residue and other lotions and serums don't pill when I apply them right after this vitamin C serum dries. I was worried that the alcohol denatured would dry out my skin, but it hasn't really irritated me that much since I started using it, maybe because of the extracts like witch hazel, horsetail, and tiger grass.
General impressions of artnaturals Vitamin C serum
Now that I've been using it for a few weeks, I have noticed that my skin looks a bit brighter, and it hasn't caused any new breakouts. However, it hasn't really made much of a dent on my post-inflammatory erythema (PIE). Therefore, I probably won't repurchase this serum unless I start to see results before I reach the bottom of the jar.
This product is also a bit too low of a price point for a serum, which makes me suspect that it may not contain as much of the good stuff (sodium ascorbyl phosphate and ferulic acid) as more expensive alternatives like SkinCeuticals. However, I do recommend trying it out if you see it on sale at Urban Outfitters, like I did, and you're curious to see what this specific form of vitamin C (sodium ascorbyl phosphate) could do for you. Otherwise, I'd look into investing in a closer dupe of the SkinCeuticals C E Ferulic serum if you're hoping to get the most dramatic improvement in skin texture and hyperpigmentation.
Related reading
Note: This post uses affiliate links, which means that I'll receive a commission if you make a purchase after clicking a link (at no extra cost to you). See our
disclosure policy
.