This shaving gel provides a cooling sensation and moisturizing ingredients to help soothe post-shave irritation.
Gatsby is a Japanese-based brand that makes hair gels, shave gels, and other men's grooming products. When I heard about this brand in the past, I always wondered it if was indeed an ode to F. Scott Fitzgerald's famous novel, The Great Gatsby. It turns out that it really is: read the company's about page to read the full story, but basically, Gatsby's founder was inspired by the lifestyle of the novel's title character.
Gatsby's products are now available at Ricky's NYC stores, which is great news for New Yorkers who like this brand's grooming products. On a trip to Japan last fall, I picked up a sample of Gatsby's Shaving Gel at a hotel. I wonder what Gatsby would have thought of this product—he always threw parties that would make him look like a cool guy, so I imagine that he'd be on board with a shaving gel that labeled itself as a "cool type" of product. In a practical sense, a "cool type" shaving gel will also help soothe post-shave irritation. Let's take a closer look at what puts the cool in this "cool type" Gatsby Shaving Gel.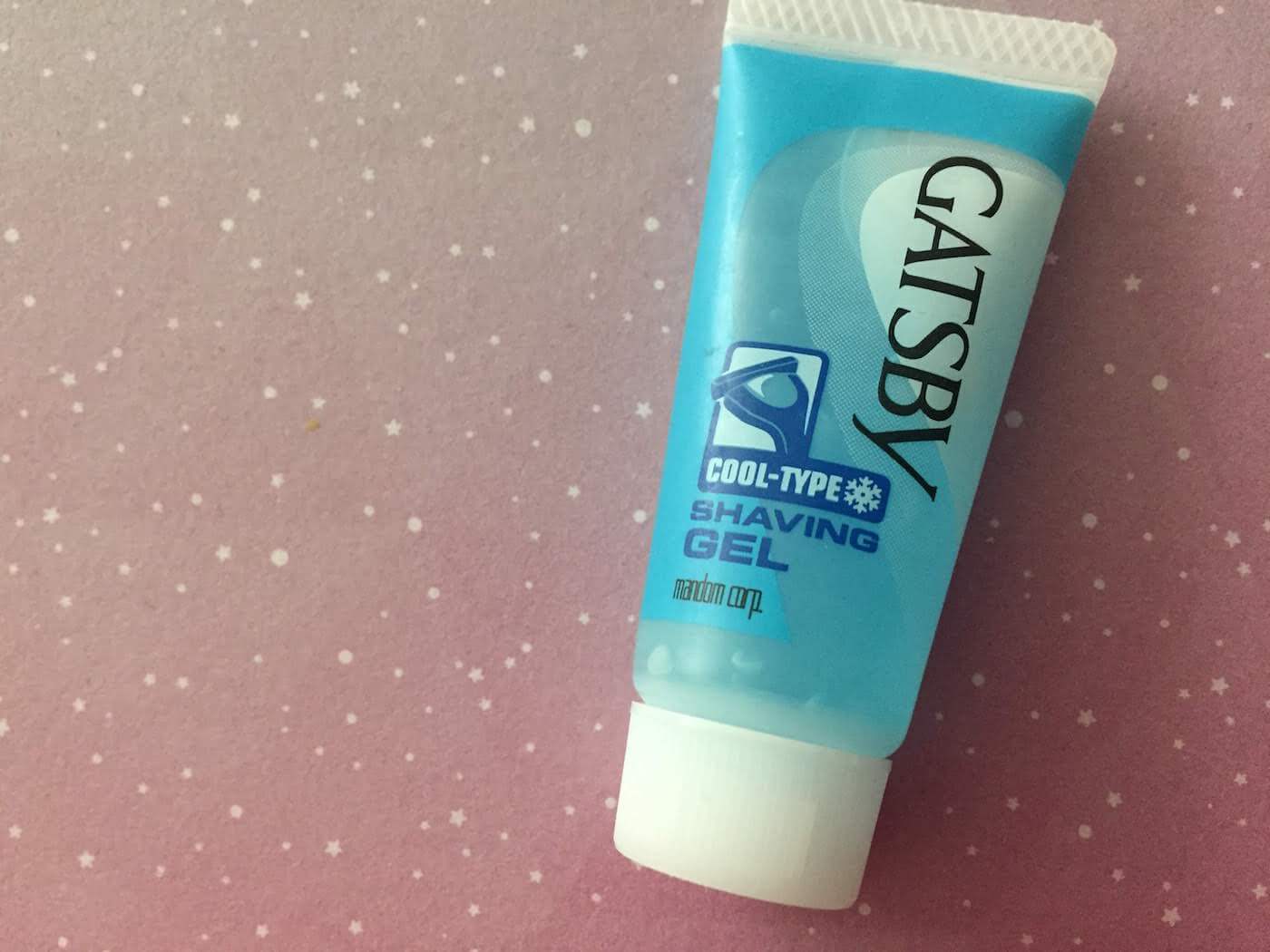 Gatsby Shaving Gel (cool type) ingredients
water, peg-100 hydrogenated castor oil, peg-8, glycerin, carbomer, phenoxyethanol, sodium hydroxide, methylparaben, menthol, disodium edta, menthoxypropanediol, caffeine, camphor, fragrance, CI 42090
The three cooling ingredients in this "cool type" shaving gel are menthol, menthoxypropanediol, and camphor. Menthol seems to be pretty commonly used in cosmetics and personal care products, such as Banana Boat's Cool Zone Sunscreen. Actually, both menthol and camphor are even used in cough medicines for their cooling effects. Menthoxypropanediol is derived from menthol and provides similar cooling capabilities.
One other interesting ingredient in this formula is caffeine, which is often used in cosmetics like eye creams because it's an antioxidant that provides anti-aging properties. The previously linked study also mentioned that caffeine is also often used in anti-cellulite products because it helps catalyze the breakdown of fat cells. Gatsby's website says that caffeine is included in this product to "tighten the skin" after shaving.
My Dad the Chemist's review of Gatsby Cool Type Shaving Gel
Dear Emily, yes, it's just a shave gel formula with menthol for the cooling effect, nothing special, may help shave better than without but may not protect from getting cuts, or rash due to irritation.

Love,
Dad
My dad doesn't seem too impressed by Gatsby Shaving Gel, and notes that it's "nothing special." However, he thinks it will do a decent job of providing cooling effects (mainly because of the menthol), and protect the skin from cuts and rashes, since it contains soothing/moisturizing ingredients like glycerin and castor oil. However, since it also contains potential irritants/allergens like dyes (CI 42090 to provide the aqua blue color), fragrance, and three preservatives (phenoxyethanol, methylparaben, and disodium edta), it may be worth looking for a less irritating shaving gel if you have sensitive skin.
Related reading
Note: This post uses affiliate links, which means that I'll receive a commission if you make a purchase after clicking a link (at no extra cost to you). See our
disclosure policy
.