Australian Gold responds to my questions about their SPF 50 claims, and why they don't have the Skin Cancer Foundation's Seal of Recommendation.
So remember how I had a sunscreen awakening of sorts last week? The FDA requires manufacturers to provide clinical data in order to back up their SPF claims, but as consumers, we have no real way to verify the quality of the testing labs that the manufacturers use.
So when two products have the same SPF factor listed on the label, it's probably safer to opt for a name brand and/or higher percentages of active ingredients whenever you can.
I also discovered the existence of the Skin Cancer Foundation's Seal of Recommendation—and lamented the fact that my new favorite sunscreen, Australian Gold Botanical Sunscreen Tinted Face SPF 50, did not have the seal. So I decided to email them (via the Contact Us form on the website) to ask why.
I was surprised to see that I got a response only 13 hours later. Impressive! They did actually acknowledge most of my questions and sort of had answers for them—not incredibly thorough answers, mind you, but answers nonetheless.
Here's the scoop, straight from Australian Gold (I'm giving my dad a break today). But first, let's gaze nostalgically at this photo I took of Bondi Beach last year. In order to be able to safely visit these beautiful Australian beaches, you need as much effective, water-resistant sunscreen as you can get! Breathtaking views like this remind me that it's worth doing the research to select the right sunscreen.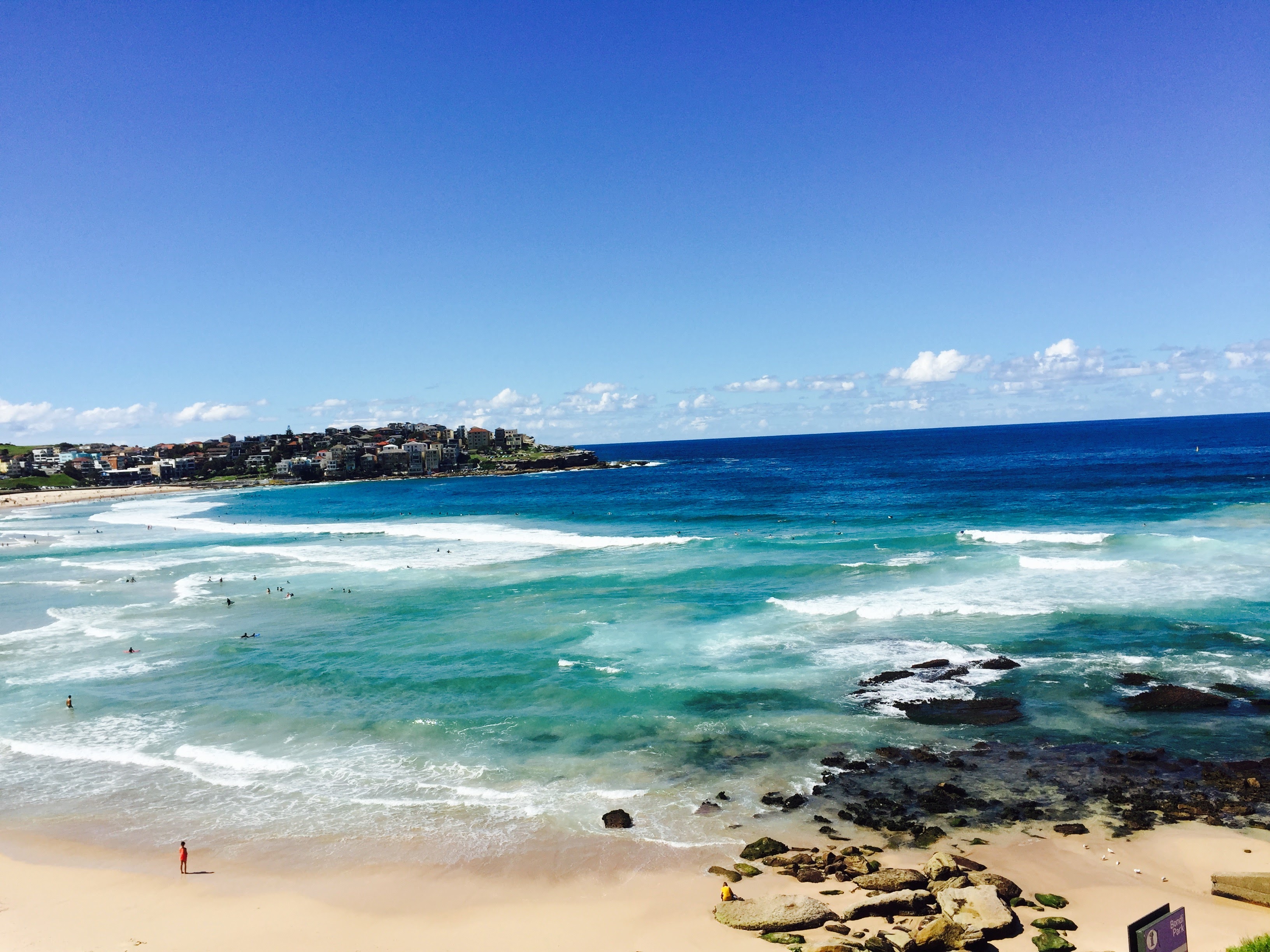 My interrogation letter to Australian Gold
Hi,

This question is regarding your Botanical Sunscreen Tinted Face Lotion SPF 50. Do you use an independent lab to test the SPF 50 claim? The active ingredients are only 4% whereas I have seen other mineral sunscreens that have higher percentages of the same active ingredients, but are also SPF 50. Please let me know if you have any references for consumers to see lab results that support your SPF 50 claim. Also, I am wondering why you aren't included on the Skin Cancer Foundation's Seal of Recommendation? Do you plan to apply to get the seal? Thank you.
Australian Gold's customer service representative's response
The very next morning, I got the following response in my email:
Thank you for contacting us. All of our products go through 3rd party testing and has achieved an SPF level of 50 through their tests. For us to claim an SPF level or register our products, by law, we are required to have it tested. The Botanical Lotions contain 100% mineral sunscreens and no chemical actives. Alumina, aka aluminum oxide, is naturally occurring in the ground and comes in a variety of crystalline phases, including rubies and sapphires. It is commonly found in many cosmetics and is very useful for its inert qualities. In our product, the alumina is ground to a fine powder and used at a very low level to impart the fine aesthetics we are very proud to provide to our customers. The ingredients and levels have been tested by a third party company, which we pay them to do. We do not have the test results for consumers to view. However, by better understanding how we can even make these claims shows that there was testing and that we were given the SPF levels by the third party company.

As for the Skin Cancer Foundation, we do not have that seal because we have not applied to use it. We do not plan to apply at this time.

Thank you,

Customer Service
What we learned about Australian Gold sunscreen
Australian Gold pays a third-party lab to verify its SPF claims.

The company does not have test results to share with the public.

Australian Gold has not applied (and does not plan to apply) for the Skin Cancer Foundation's Seal of Recommendation.

Alumina, or aluminum oxide, is added for aesthetic reasons. I actually didn't think much about this ingredient until this letter pointed it out.

They did not answer my question about why they contain lower percentages of active ingredients compared to other products with the same SPF claim.

Actually, the more that I think about it, this letter raises more questions than it answers. I already suspected that they probably use a third-party lab to verify their SPF claims. I'm not sure why they wouldn't plan to apply for the Skin Cancer Foundation's Seal of Recommendation—is it because they think that nobody cares about that? Is it expensive to apply? Is it difficult to provide/obtain the data required to get the Seal? Australian Gold's response was pretty brief in that regard.
Last but not least, I never noticed that alumina is listed as the first inactive ingredient, which kind of makes me want to try other sunscreens. I didn't even ask about aluminum oxide in my letter—yet their response devoted three whole sentences to this topic. So I'm guessing that maybe they probably get a lot of concerned questions about that ingredient.
Anyway, for now, I plan to keep on using this sunscreen (I'm on my second bottle already). After I finish my third and final bottle, I'll probably try a different mineral/physical sunscreen for a change. Which means…stay tuned for more sunscreen reviews!
Update: Australian Gold now shares more information about its SPF testing here—click on the "Ingredients" tab and select "click here" to download the PDF report.
Further reading
How much do active ingredients' percentages matter when it comes to sunscreen? Learn all about it in this other blog post, or check out all my sunscreen reviews here.
Note: This post uses affiliate links, which means that I'll receive a commission if you make a purchase after clicking a link (at no extra cost to you). See our
disclosure policy
.