Neutrogena vs. Burt's Bees vs. CVS: Which product is most effective at removing makeup and tinted physical sunscreen?
I love Australian Gold Botanical Tinted Face Sunscreen—but recently came to the disappointing realization that double cleansing doesn't effectively remove it from my face at the end of the day. Specifically, double cleansing with Kose cleansing oil and Cetaphil Gentle Skin Cleanser doesn't do the trick. How could I tell? If I swiped my (post-double-cleansed) face with a Stridex pad, it came away tinted. Every. Single. Time. And if I lightly scratched the surface of my face, I could see some of the sunscreen caked under my fingernail (gross). Maybe I'm doing this whole double cleansing thing wrong. Or maybe Australian Gold sunscreen is just super water-resistant (and super resistant to double cleansing).
For a while, I thought that maybe I just wasn't using enough Kose cleansing oil, so I switched to two pumps instead of one—but it still wasn't effective enough. It turns out that I really need to physically wipe something on my face in order to truly remove the last stubborn traces of tinted physical sunscreen.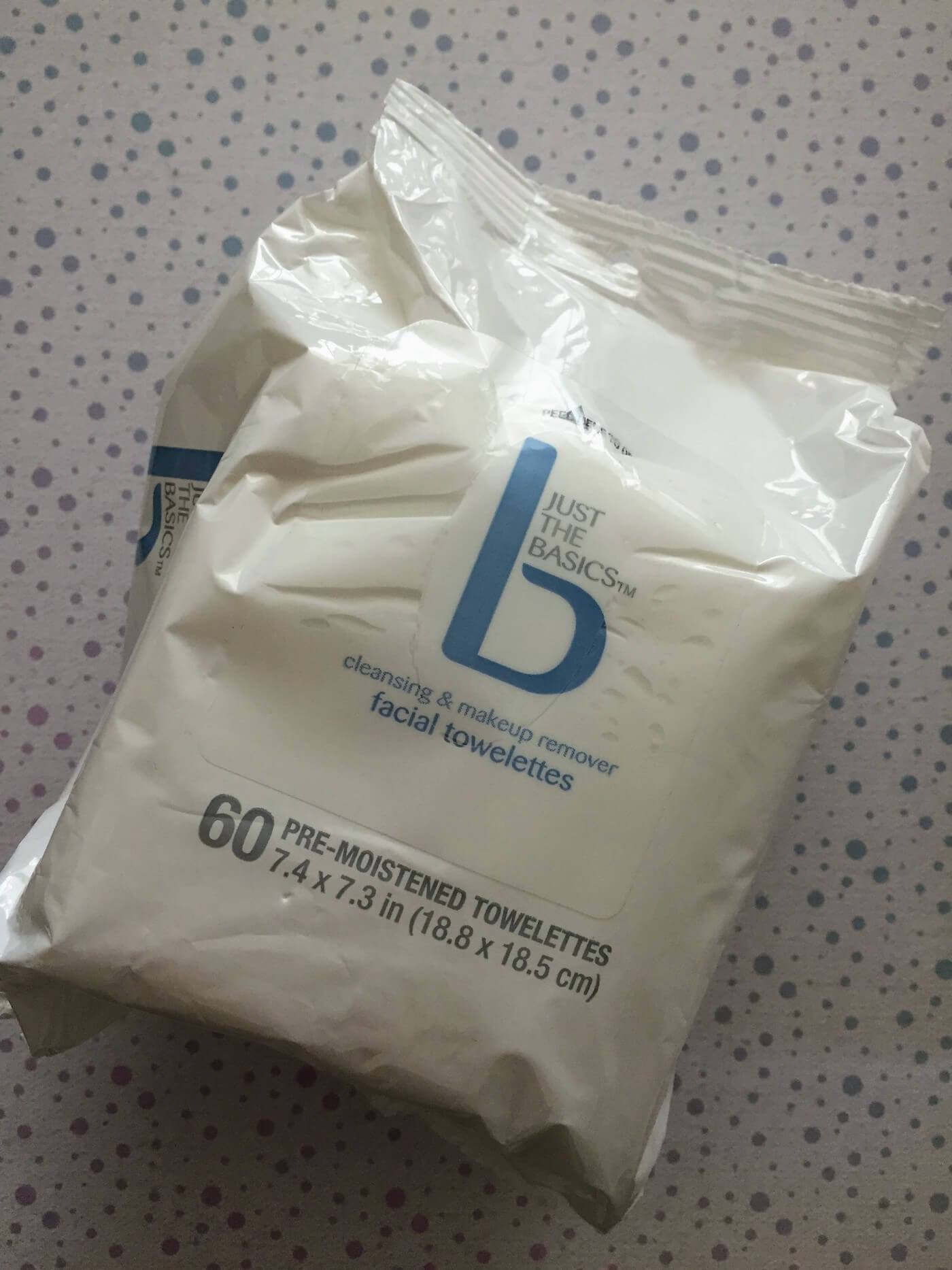 This brings me to the topic of today's post: Which brand makes the most effective wipes/towelettes for removing makeup and physical sunscreen? I always heard good things about Neutrogena Makeup Remover Cleansing Towelettes, but I only owned two other brands: Burt's Bees Facial Cleansing Towelettes with White Tea Extract and my trusty old CVS Just the Basics Cleansing Towelettes. How much do these products differ, and which one is most effective?
Let's ask my dad the chemist!
CVS Just the Basics Cleansing Towelettes ingredients
water, cetearyl isononanoate, ceteareth-20, cetearyl alcohol, glyceryl stearate, glycerin, cetyl palmitate, ceteareth-12, propylene glycol, chamomilla recutita flower extract, centaurea cyanus flower extract, cucumis sativus fruit extract, camellia oleifera extract, tocopheryl acetate, aloe barbadensis leaf juice, fragrance, methylparaben, propylparaben, sodium citrate, citric acid, disodium edta, 2-bromo-2-nitropropane-1 3-diol
Neutrogena Makeup Remover Cleansing Towelettes (fragrance-free version) ingredients
water, cyclopentasiloxane, pentaerythrityl tetraethylhexanoate, isostearyl palmitate, isononyl isononanoate, cetyl ethylhexanoate, hexylene glycol, ascorbyl glucoside, panthenol, sucrose cocoate, copper gluconate, magnesium aspartate, zinc gluconate, carbomer, coco-glucoside, glyceryl oleate, peg-6 caprylic/capric glycerides, ethylhexylglycerin, iodopropynyl butylcarbamate, benzoic acid, dehydroacetic acid, sodium hydroxide, peg-4 laurate, phenoxyethanol
Burt's Bees Facial Cleansing Towelettes with White Tea Extract ingredients
water, aloe barbadensis leaf juice, glycerin, camellia sinensis leaf extract, cucumis sativus (cucumber) fruit extract, tocopherol, citric acid, fragrance, xanthan gum, polyglyceryl-4 caprate, dicaprylyl carbonate, caprylyl/capryl glucoside, glycine soja oil, benzyl alcohol, potassium sorbate, sodium benzoate, phenoxyethanol, amyl cinnamal, citral, citronellol, limonene, linalool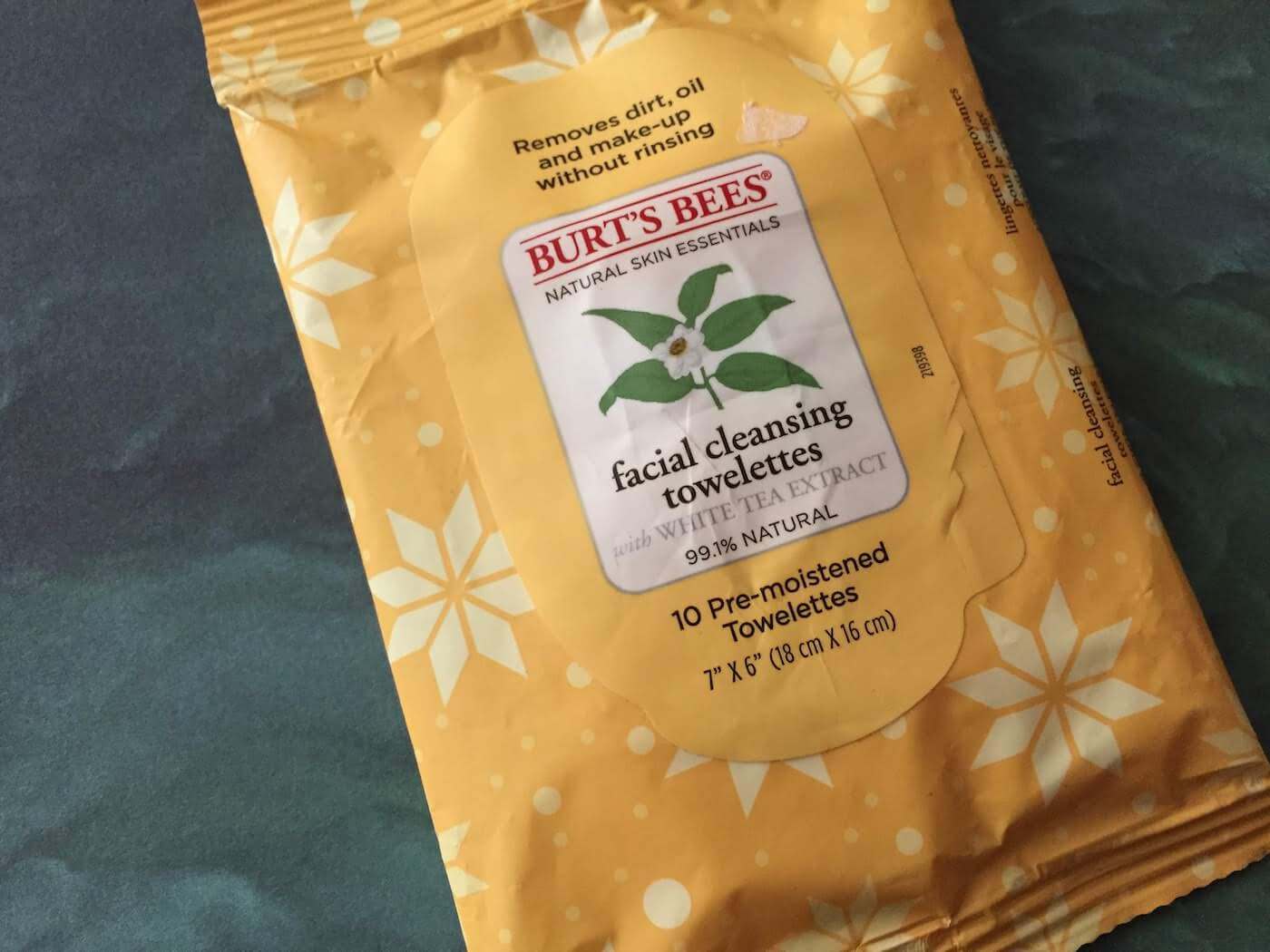 My dad the chemist's thoughts on makeup remover wipes
Neutrogena formula is the most effective towelette/wipe followed by CVS, the Burt's Bees the least effective.

To remove both makeup and physical sunscreen, it needs ester(s) and/or silicone solvent and water, all three formulas contain water but Neutrogena formulas has more esters/solvent than the other two formulas to remove more easily.

Love,
Dad
What makes a good makeup remover and (physical sunscreen remover) wipe?
My dad thinks that Neutrogena's Makeup Remover Cleansing Towelettes (fragrance-free version) are most effective out of all three products. To be effective at removing and dissolving makeup and physical sunscreen, a wipe must contain ester(s) and/or silicone solvents. It looks like Neutrogena's contains the most of these effective ingredients, with CVS's formula in second place, and Burt's Bees in last place.
Between CVS's wipes and Burt's Bees, I have to say that I prefer CVS because it's a bit more moist, which makes it a less labor-intensive process to remove all of the tinted sunscreen from my face at the end of the day. It could be the case that my Burt's Bees product is just old and dried out, though (I got it at TJ Maxx). The Burt's Bees towel itself also seems a bit rougher than CVS's wipe, which is more silky and less harsh on my face. But again, that could be because my particular wipes are dried out/old.
The smell of the Burt's Bees product is also pretty strong—it reminds me of licorice, so if you don't like that, opt for CVS's Just the Basics Cleansing Towelettes (which still contain fragrance, but I can't detect much of a fragrance in mine).
If you wear waterproof makeup and waterproof, tinted physical sunscreen like Australian Gold, you'll need something heavy-duty like Neutrogena's Makeup Remover Cleansing Towelettes. I don't wear makeup, so I think CVS's wipes work just fine for me. But I might give Neutrogena's a shot if I ever see them on sale. Another bonus of Neutrogena's makeup remover wipe is that it comes in a fragrance-free version (and I sent this version's ingredients to my dad for this comparison). The other two products contain fragrance, even though CVS's wipes don't carry a strong detectable fragrance (to me, at least).
By the way, has anyone used the MakeUp Eraser? Apparently it's a cloth that removes makeup with just water (and it claims that it hasn't been treated with any chemicals). It sounds really cool (but also a little too good to be true). It's also more eco-friendly than buying disposable wipes—and better for those with sensitive skin, who want to avoid the potentially irritating ingredients in makeup remover wipes). Maybe I'll try it out someday…
Related reading
Note: This post uses affiliate links, which means that I'll receive a commission if you make a purchase after clicking a link (at no extra cost to you). See our
disclosure policy
.