A gel moisturizer that uses sodium hyaluronate + extracts from cactus flower and other plants to keep your skin hydrated and healthy.
Another day, another Boscia product. Today we'll be focusing on Boscia Cactus Water Moisturizer, which is packaged in a beautiful green tub. According to Boscia, this product is vegan. All Boscia products are cruelty-free, non-comedogenic, free of chemical preservatives, and designed with sensitive skin in mind. I like the sound of all those things!
Boscia was founded in 2002 and is focused delivering benefits to skin through plant-based extracts, like the cactus extract included in this moisturizer. The company has stated that they are "preservative-free forever" which means that they will us natural ingredients that act as "clean" ways to preserve their products, such as "radish root honeysuckle, and lactobacillus ferment." I had no idea that lactobacillus ferment was used as a natural preservative! Interestingly, the company also allows you to request free samples—it just requires you to pay $2.50 shipping and handling.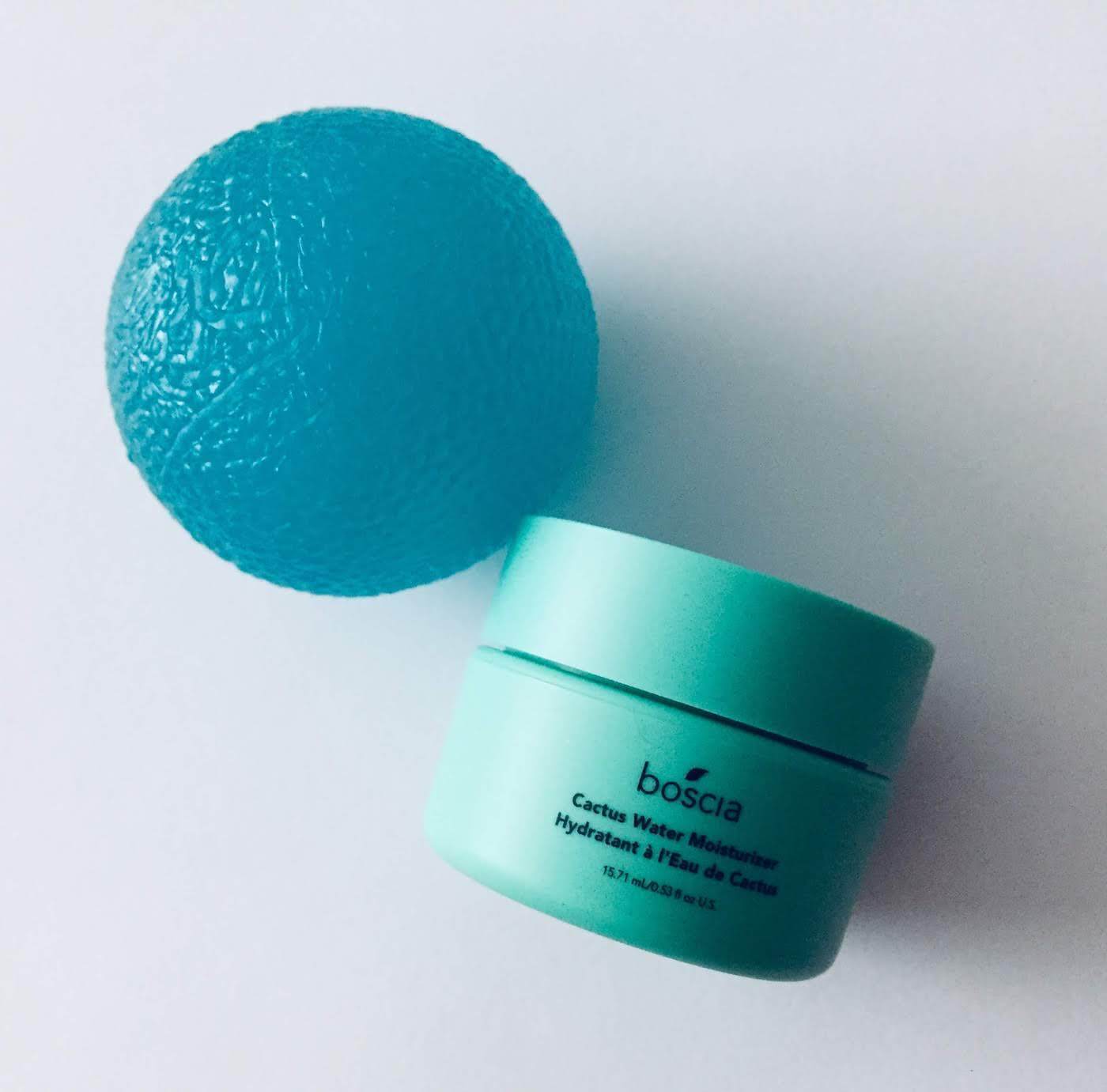 Boscia Cactus Water Moisturizer ingredients
water, butylene glycol, glycerin, cyclopentasiloxane, carbomer, ammonium acryloyldimethyltaurate/vp copolymer, sodium pca, caprylyl glycol, peg-10 dimethicone, sodium hyaluronate, 1,2-hexanediol, potassium hydroxide, disodium edta, saccharide isomerate, propanediol, melia azadirachta leaf extract, melia azadirachta flower extract, corallina officinalis extract, cereus grandiflorus (cactus) flower extract, curcuma longa (turmeric) root extract, coccinia indica fruit extract, aloe barbadensis flower extract, solanum melongena (eggplant) fruit extract, ocimum basilicum (basil) flower/leaf extract, myrothamnus flabellifolia leaf/stem extract, ocimum sanctum leaf extract, simmondsia chinensis (jojoba) seed extract, citric acid, epilobium angustifolium flower/leaf/stem extract, ascorbic acid, polysorbate 20, palmitoyl tripeptide-1, palmitoyl tetrapeptide-7
Cereus grandiflorus (cactus) flower extract is the main ingredient that this moisturizer is named after. This ingredient comes from a cactus species known as "queen of the night," which has been shown to help with hair loss because it contains beneficial compounds called betacyanins and flavonolglycosides. These compounds are found in other cactus plants like Opuntia macrorhiza, and act as antioxidants. It turns out that this ingredient is also included in Missha Magic Cushion SPF 50+ PA+++ (No. 27).
This moisturizer contains a few other interesting ingredients I'd like to highlight: - sodium PCA: the sodium salt of pyrrolidone carboxylic acid (PCA) that has been shown to help improve and moisturize dry skin
- sodium hyaluronate: one of my dad's favorite moisturizing ingredients. It's nice that it appears so high in the ingredient list, too.
- peptides like palmitoyl tetrapeptide-7 and palmitoyl tripeptide-1 provide anti-aging benefits
- citric acid: classified as an alpha-hydroxy acid (AHA) that helps exfoliate your skin.
I'm not sure what natural ingredients they use to preserve this formula, since the company has taken a "preservative free" stance on using chemical preservatives in its beauty products. Two ingredients that have been shown to provide antibacterial benefits are melia azadirachta leaf extract (neem leaf extract) (which is also used to treat burns and skin ulcers; read more here and ocimum sanctum leaf extract (tulsi extract)
One ingredient that I'm potentially wary of is solanum melongena (eggplant) fruit extract, because eggplant usually aggravates my hand eczema. Therefore, I wouldn't really like to risk applying it to my face. It turns out that I'm not the only one irritated by eggplant—this study found that eggplant contains allergens, particularly in the peel, as a defense mechanism. I guess that makes sense! Eggplants fight back against predators, whether you're looking to kill an eggplant to include it in your Pasta alla Norma or in your moisturizer.
Boscia Cactus Water Moisturizer review (first impressions + ingredients)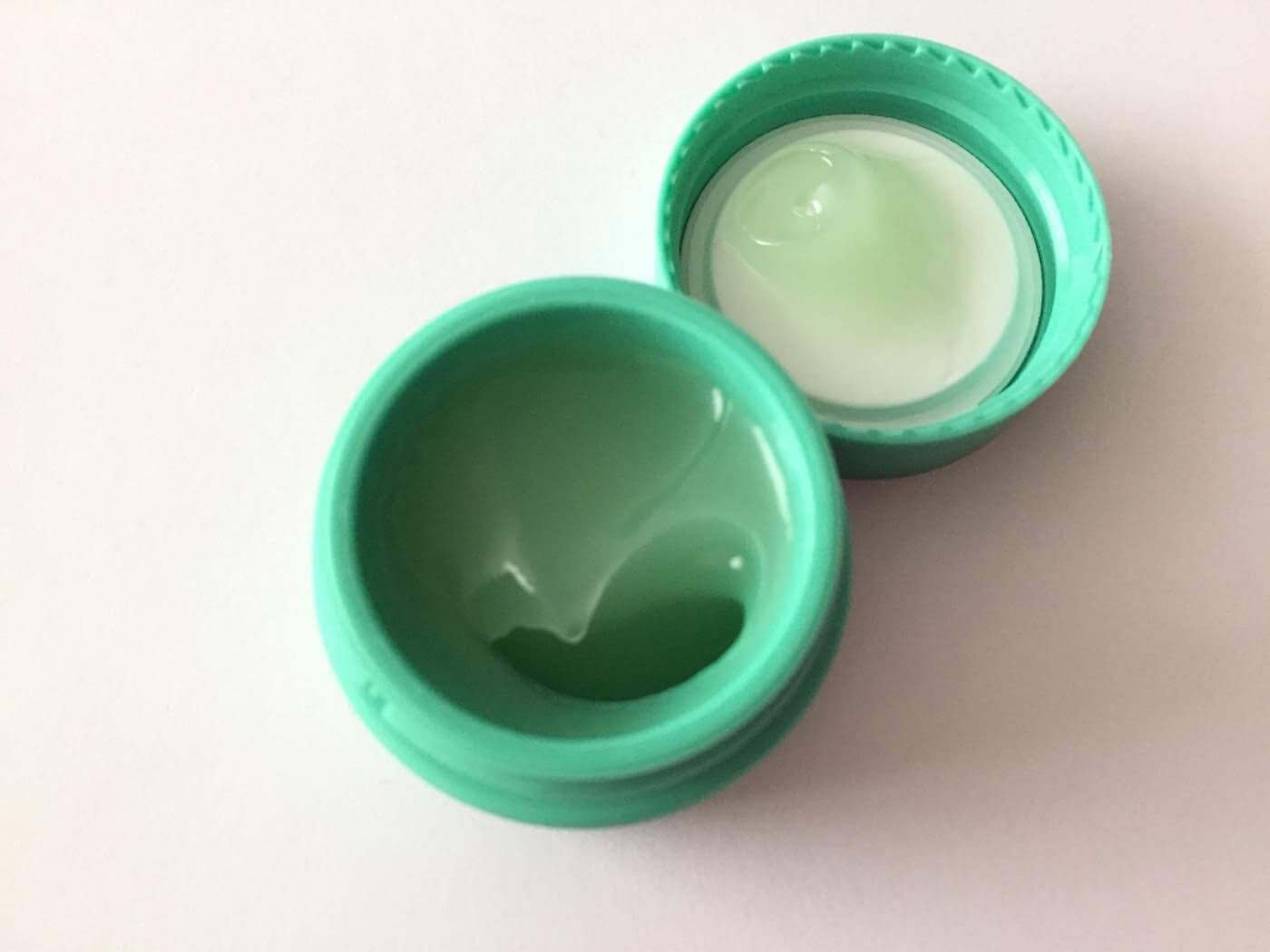 The ingredients in Boscia Cactus Water Moisturizer look like they'll provide a good mixture of moisturizing and anti-aging benefits. Since Boscia meets so many strict requirements (vegan, cruelty-free, fragrance-free, dye-free, etc.), this probably makes a good gift for anyone who likes to use beauty products that meet these criteria.
Boscia Cactus Water Moisturizer appears to be more like a gel/liquid rather than a cream or lotion. It's nearly clear in color, does not have any apparent smell, and looks like it's a lightweight consistency that will blend very easily into your skin. It almost looks like a plain aloe vera gel you'd see at the store.
Boscia's website categorizes it as a product for oily or combination skin, which makes sense. If you have extremely dry skin, you'll probably want to opt for a cream/lotion instead of this gel moisturizer. Like I said earlier, I won't be trying this moisturizer out for myself, since I gifted it to a friend, but I'm excited to see what she thinks.
Related reading
Note: This post uses affiliate links, which means that I'll receive a commission if you make a purchase after clicking a link (at no extra cost to you). See our
disclosure policy
.