This mask is as bubbly as that Colbie Caillat song. But the novelty of the feeling of a fizzy face isn't enough to make up for the strong fragrance.
I received a jar of Elizavecca Milky Piggy Carbonated Bubble Clay Mask as a Christmas gift last year. It's something I was definitely curious to try, because this mask is "carbonated," so it causes you to feel a bubbling sensation during the first few minutes of application. It's fun to use, but I probably won't be repurchasing this mask. Read on to find out why.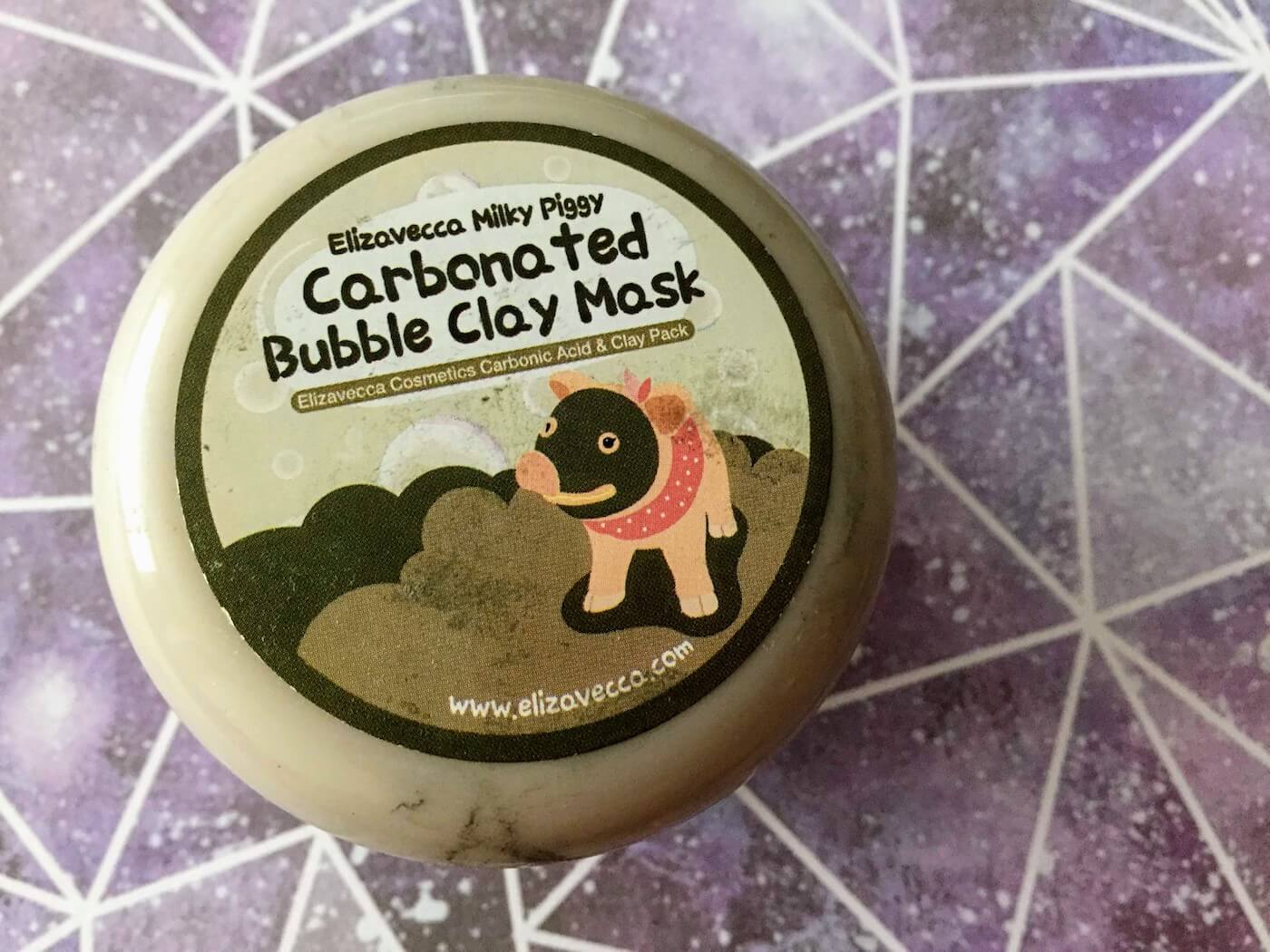 Milky Piggy Carbonated Bubble Clay Mask Ingredients
water, cocomidopropyl betaine, kaolin, acrylates copolymer, disodium cocoamphodiacetate, methylperfluoroisobutyl ether, sodium laureth sulfate, lauramide DEA, TEA-cocoyl glutamate, camellia sinensis leaf extract, glycerin, dipropylene glycol, bentonite, collagen, charcoal powder, phenoxyethanol, methylparaben, fragrance, carbonated water, xanthan gum, disodium EDTA, allantoin, butylene glycol, lavandula angustifolia (lavender) extract, monarda didyma leaf extract, mentha piperita
Plus, it is formulated with a bunch of skin-clarifying ingredients like two types of clay, collagen, and charcoal powder, which can help clear up the skin and make it less oily. Let's take a closer look at what's in this mask.
Kaolin: a white clay that is supposed to help exfoliate dead skin cells and absorb oil.

bentonite: another type of clay that helps absorb oil from the skin.

methylperfluoroisobutyl ether: a perfluorocarbon that can dissolve and carry oxygen, which may help combat wrinkles (though we need to conduct more research to determine how effective it is)
charcoal powder is what makes it so dark
phenoxyethanol: a non-parabel preservative (although this formula also contains methylparaben).

carbonated water for bubbliness? Though I imagine it goes flat pretty quickly.

monarda didyma leaf extract: a plant that helps soothe bee stings, and offers antiseptic properties against infections/wounds, according to this article.

allantoin: another beneficial ingredient that helps facilitate wound healing, according to this study.

mentha piperita: also known as peppermint, this herb has been shown to help soothe irritated, inflamed skin. However, it can also irritate sensitive skin. More info here.

camellia sinensis leaf extract: also known as green tea extract, this ingredient serves as an antioxidant against free radicals.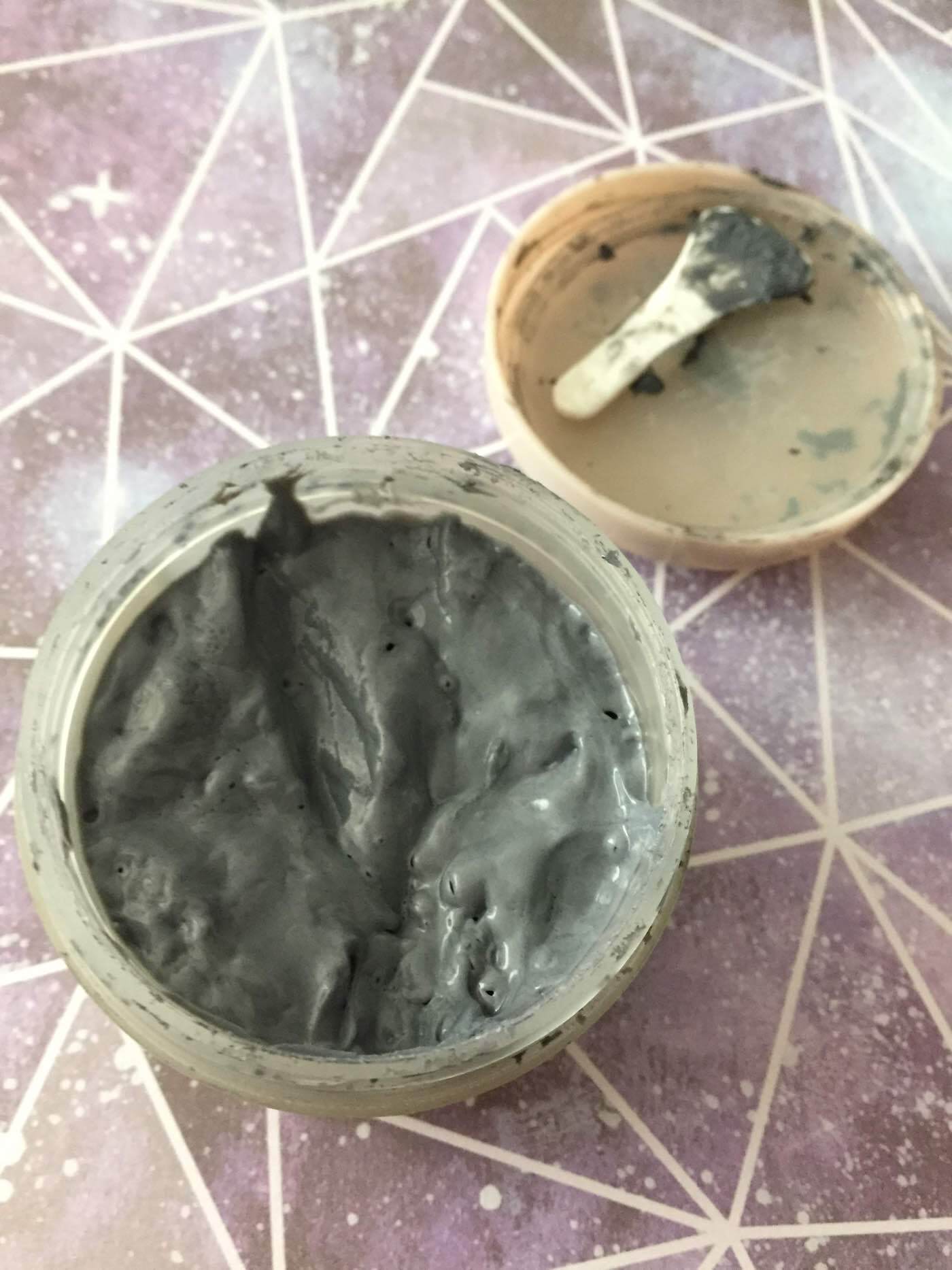 Milky Piggy Carbonated Bubble Clay Mask Review
Like Frudia Citrus Brightening Cream, this product includes a cute little plastic spatula. It also has a space in the lid where you can store the spatula. The texture of the mask itself is pretty thick and goopy, almost like softened silly putty. The fragrance is also quite strong.
Within a few seconds of applying it to my face, I felt the bubbles start to fizz, which created a ticklish sensation. Then I started to feel a bit itchy, about a minute in. I'm not sure if the itchiness/irritation was caused by the bubbles popping, or the fragrance. Maybe a combination of both? Either way, I don't think I'd recommend this product to anyone who is averse to strong fragrances, and/or has sensitive skin. It does feel good to rinse off this mask after five minutes, and my skin felt pretty refreshed, too. But the itchiness and irritation have prevented me from using this mask. I still have about half of the jar left, and the last time I used it, I noticed that it hardly created any bubbles on my face. Maybe the carbonation-causing ingredients began to wear off.
Using this mask was definitely quite fun and interesting the first few times, but after the novelty of the bubbles wore off, I've decided that I won't be repurchasing it, mostly because it made my face a bit too itchy, and I found the fragrance to be a tad too strong for my liking.
I do think it's great for anyone who's curious about carbonated masks—it's definitely a fun and cute gift. All in all, it's probably worth trying it out, but only if you don't have sensitive skin or an aversion to fragrances. If you need something more gentle and non-irritating for sensitive skin, I'd look elsewhere.
Further reading
Note: This post uses affiliate links, which means that I'll receive a commission if you make a purchase after clicking a link (at no extra cost to you). See our
disclosure policy
.