This leave-on detangling milk can also be used as a regular conditioner for smoothing hair.
"OK. Serum." Demeter starts squirting the serum onto her fingers. "Now, the *trick* to serum is the touch," she adds, in her usual show-offy way.

"Demeter." I roll my eyes. "What do you know about hairdressing?"

"Nothing," she says without blinking. She flicks at my hair a few times. "There. Brilliant, no?"

—My Not So Perfect Life, Sophie Kinsella
No one masters the art of chick lit better than Sophie Kinsella. I know I can always count on her to spin a tale where I'll root for the heroine and enjoy a few laughs along the way. This post is about hair serum. Despite what Demeter says, there is no trick to serum for me. I just don't get along with serum. I think it smooths out my hair about 10% more but that benefit isn't worth the headache of a fragrance I get from the heavy perfume that usually accompanies said serum. And serums oftentimes also leave residue on my hair and weigh it down.
When I received my first Target Beauty Box a month ago, it contained two Pantene products that I would file under the category of "serums." Both are leave-on hair products, though one is a "butter" and the other is a "milk"…guess dairy is hot right now? Today, I'll be reviewing the Pantene Pro-V Leave-on Detangling Milk. Side note: the Target Beauty Box looks much more polished than Walmart's. Look at this pretty printed pattern.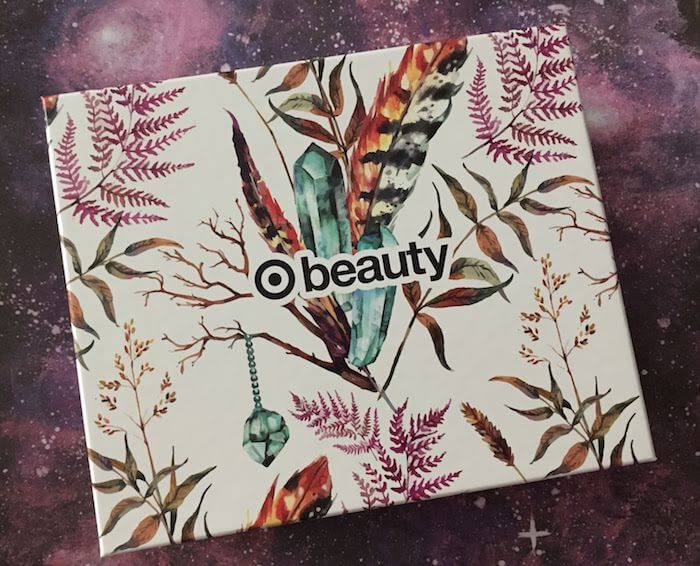 The hoarder in me wanted to save the box, but I forced myself to recycle it since I really don't have any need for it. Meanwhile, the Walmart Beauty Box is packaged in a reusable zippered bag that's great for toting around cosmetics/toiletries, so it's a tad more useful. The number and variety of products is about the same.
That's my mini-comparison of Target Beauty Box and Walmart Beauty Box. Now let's dive into our review of Pantene Pro-V Leave-on Detangling Milk.
Pantene Pro-V Leave-on Detangling Milk ingredients
water, dimethicone, stearamidopropyl dimethylamine, argania spinosa kernel oil, cetyl alcohol, quaternium-18, hydroxyethylcellulose, benzyl alcohol, phenoxyethanol, fragrance, stearyl alcohol, peg-2m, cetearyl alcohol, methylparaben, citric acid, propylparaben, oleyl alcohol, glyceryl stearate, polysorbate 60, lysine hcl, histidine, edta, panthenol, panthenyl ethyl ether
Like most hair care products, Pantene Pro-V Leave-On Detangling Milk contains fragrance. But unlike many other products, Pantene actually exposes the ingredients that go into its fragrance. Here are the fragrance sub-ingredients:
2,6-dimethyl-7-octen-2-ol; 2-hexene, 6,6-dimethoxy-2,5,5-trimethyl-; 2-t-butylcyclohexyl acetate; 3a,4,5,6,7,7a-hexahydro-4,7-methano-1h-indenyl acetate; 4-tert-butylcyclohexyl acetate; citral; citronellol; citronellyl acetate; citrus aurantium dulcis (orange) peel oil; citrus grandis (grapefruit) fruit extract; dipropylene glycol; gamma-undecalactone; hexamethylindanopyran; hexyl acetate; ionone; limonene; linalool; linalyl acetate; methylbenzyl acetate; methyldihydrojasmonate
I applaud this effort at being transparent about what's actually in that loaded ingredient ("fragrance")—the FDA allows manufacturers to get away with omitting the subingredients included in two ingredients—fragrance and flavor—because they're considered "trade secrets". So when you see either of those two ingredients on a product label, just know that there could be a whole lot of other hidden ingredients in there, which is why patch testing is a general best practice.
I find it encouraging that a major company like Pantene has chosen to publicize the ingredients used in its fragrance. Maybe someday more companies will follow suit.
My Dad the Chemist's review of fragrance sub-ingredients in Pantene Pro-V Leave-On Detangling Milk
Here's what my dad thought about the fragrance sub-ingredients.
Dear Emily, most of the solvents listed in this fragrance are volatile organic compounds, it wouldn't be a good idea to sniff the fragrance alone. Since this fragrance is applied in the product in a small fractional amount, it should be ok, just don't sniff hard intentionally, but may have allergic reactions.

These are famous allergens: citral; citronellol, ionone,limonene, linalool

Love,
Dad
Many of the ingredients in the fragrance are volatile, so he doesn't recommend sniffing the fragrance alone. But since it's probably included in very low concentration in this product, it should be ok to sniff it (just don't go too crazy with it). It does include a number of common allergens:
citronellol

ionone

limonene

linalool

My Dad the Chemist's ideas on leave-on conditioner vs. rinse-off conditioner
Although Pantene Pro-V Leave-On Detangling Milk is not fragrance-free, it might be less irritating than your average drugstore conditioner. And I love how they surface the ingredients in the "fragrance" ingredient, so you can ask your allergist if any of those ingredients are likely to trigger a reaction in you.
It also occurred to me that since it's a leave-on product, it's probably likely to be less irritating since it's not meant to be rinsed off like a normal hair conditioner. I remember from other letters with my dad that companies are allowed to add only a certain concentration of potentially irritating products to rinse-off formulas, whereas they're not permitted to include these ingredients at all (or in much lower concentrations) in leave-on products, since they'll be exposed to your skin for longer periods of time.
So I asked him to confirm: Is it ok to use a leave-on hair conditioner as a rinse-off hair conditioner?And is it safe to assume that leave-on hair conditioner is designed to be less irritating?
Good question and great assumption.

Yes, the leave-in conditioner usually formulated for more dried and damaged hair so it may be loaded with conditioning ingredients that may weigh down the hair but is less irritating for scalp.

Yes, you may try with it and see if it still leave good conditioning on your hair, if not don't waste the money, choose a good conditioning shampoo (two in one) which is supposed to leave conditioning on hair after rinse-off, but not all can do the good job.

Love,
Dad
Pantene Pro-V Leave-On Detangling Milk review
According to the instructions on the label, you should use a quarter-size amount on your hair. I applied it to the ends of my dry hair, and it…felt the same, only more strongly perfumed. I really didn't like how strong the fragrance was. It felt overly chemical and it was giving me a headache. In short, it felt like pretty much every other hair serum I've tried before.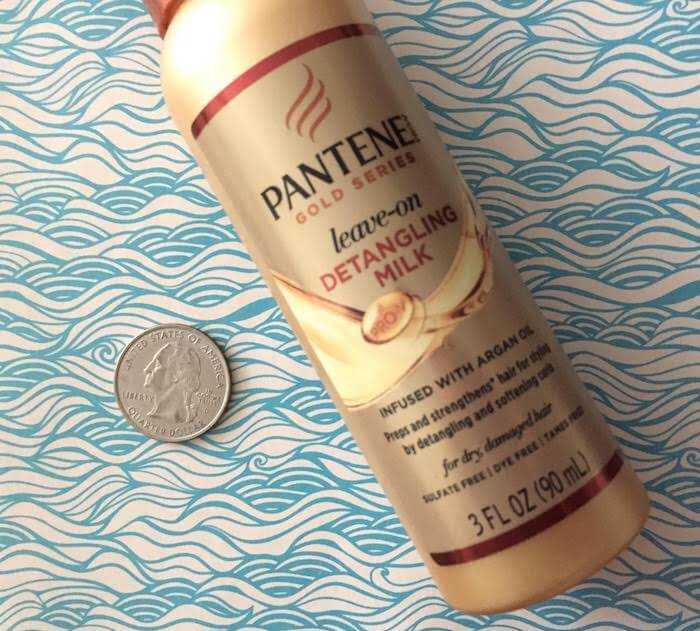 Then I used Pantene Pro-V Leave-on Detangling Milk as a rinse-off conditioner, and boy, what a difference. I used a little more than a quarter-size amount in the shower, and I loved the results. It left my hair feeling silkier and didn't weigh it down too much. It also did a great job at detangling hair. The fragrance was a lot milder after I rinsed it off.
If you have a leave-on hair conditioner you're not too happy about, I would recommend trying them out in the shower instead of your normal hair conditioner. It's possible that you'll like it much better as a rinse-off product even if it wasn't designed for that purpose!
Have a little fun with your products and don't always use them as instructed…within reason (I'm not going to recommend eating your hair conditioner, after all). But using hair conditioner as shaving gel? Using shampoo as hand soap? Sure, why not? Repurpose, experiment, and see what sticks.
Related reading
Note: This post uses affiliate links, which means that I'll receive a commission if you make a purchase after clicking a link (at no extra cost to you). See our
disclosure policy
.