If you don't have time or money to go to the dermatologist, Differin's formerly prescription-only ingredient may be the answer to your acne problems.
I've had acne since I was a teenager. Over the years, I've tried benzoyl peroxide, salicylic acid, sulfur masks, bentonite clay, you name it. It's never bothered me enough to go to a dermatologist, but I always wondered if I could benefit from using a prescription-strength product. Then, one day I heard that a formerly prescription-only acne treatment had been approved for over-the-counter use under the brand name Differin. The active ingredient in Differin is a retinoid known as adapalene. I started using it in March 2017, and though I dealt with some initial dryness and irritation over the first few months, I haven't stopped using it ever since.
Differin comes packaged in a small tube and is really affordable because you only use a pea-sized amount once a day (at night). It's definitely much cheaper than buying an AcneFree or Proactiv kit, which typically cost $20 for a few months' supply. I'm only about midway through my third 0.5-oz. tube, and I started using it about 15 months ago.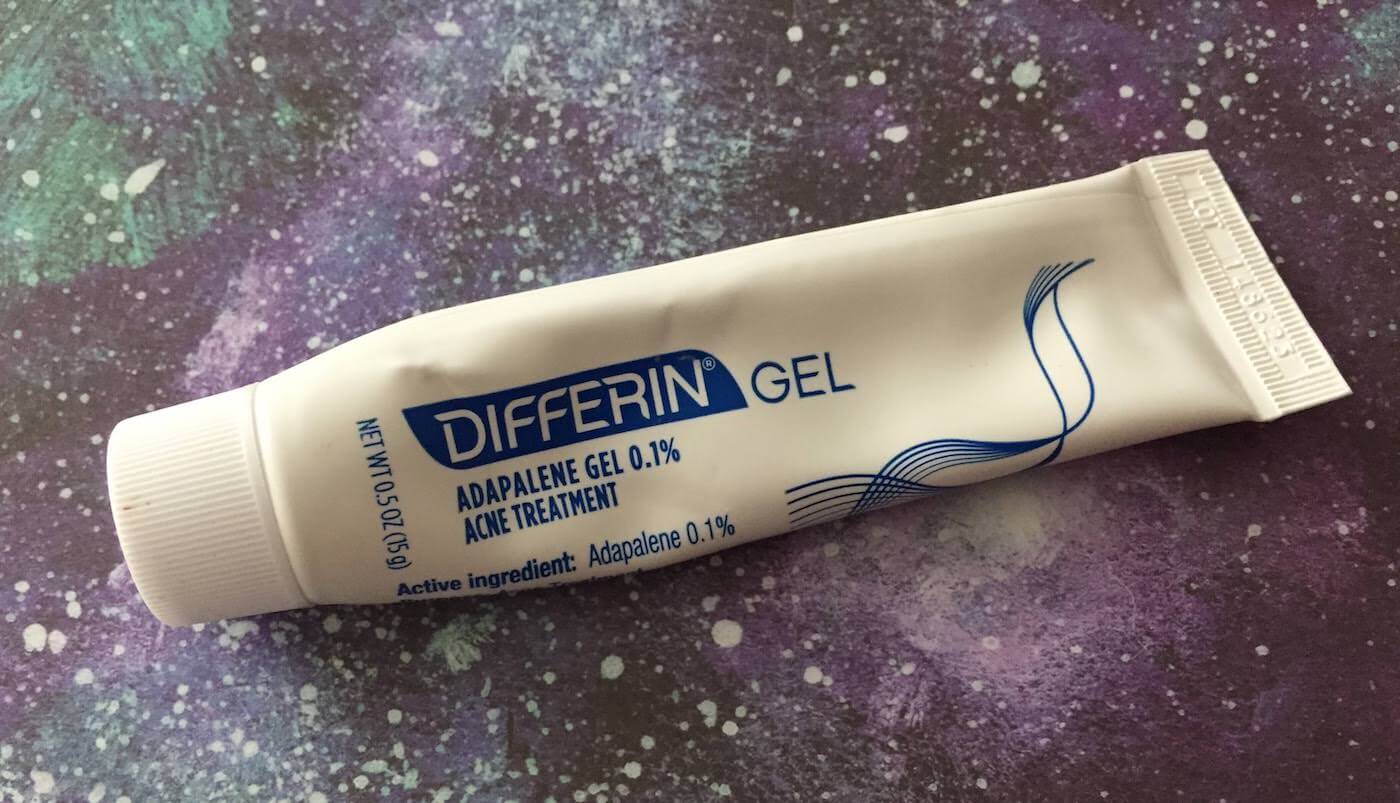 About adapalene, or Differin
Adapalene was the first new ingredient to get approved for over-the-counter treatment of acne in over 30 years. So if you're sick of benzoyl peroxide, salicylic acid, and all the other regular over-the-counter stuff, I highly recommend giving Differin a try.
Differin aka adapalene studies
Just as effective as prescription-level tretinoin: A clinical trial conducted in 1998 involving 900 patients found 0.1% adapalene gel to be as effective as tretinoin 0.025% gel (another retinoid that requires a prescription).

Another study (involving 80 patients over 12 weeks) compared 0.1% adapalene to 0.05% isotretinoin. Adapalene was just as effective at treating acne, but caused less irritation.

Adapalene 0.3% gel was found to be superior to 0.1% gel in another study, so if the over-the-counter 0.1% version doesn't seem to work for you, you may need to go to a derm to get a prescription for the 0.3% concentration.

Differin isn't perfect, but it worked for me
The following review is based on Differin Adapalene Gel 0.1%. I wouldn't say that Differin changed my life, but it did work much better than any other acne-fighting ingredient I've ever tried before. And I've tried a whole lotta them. It hasn't totally eradicated my acne, but it has dramatically reduced the number of closed comedones on my forehead. My forehead used to be covered with tiny bumps, and it was also really oily all the time. Now it's less oily and bumpy overall. My rate of breakouts has diminished significantly since I started using this product, and when I do get the occasional pimple, it's less red, angry, and cystic than my pre-Differin days (and therefore less likely to cause scarring or post-inflammatory erythema).
Differin also stopped my cystic acne from growing to gargantuan proportions. Now, when I do get the occasional monster pimple, it usually fades in a matter of a day or two, rather than weeks. That means less post-acne scarring/redness, which is awesome. Basically, Differin has made enough of a difference that I've been able to save a lot of time, money, and disappointment associated with trying out the latest and greatest anti-acne product.
Tips for using Differin
Are you thinking about giving it a try? Here's what to expect if you decide to take the leap to see if it works for you.
Don't expect it to work overnight. It took a few weeks of daily use before I noticed any decline in the number of breakouts.

Do expect dry skin or irritation in the first few weeks or even months. The area of my skin that got the most dry and flaky was the bottom of my nose, for some reason. I have never been so flaky before! It's definitely important to use a good moisturizer.

Don't be tempted to use more than the amount indicated in the instructions (a pea-sized amount). It may not feel like enough to spread across your face, but using more than the specified amount can cause excess irritation.

Don't use it like a spot treatment. You're supposed to spread a thin layer all over your face, rather than putting more in the areas where you typically break out.

If you keep these guidelines in mind, I think you'll be pleased with the results. I didn't experience any major side effects other than the flakiness around my nose, and some stinging on my face when I applied moisturizer. However, you may find it to be pretty irritating, so I'd start off slow (maybe every other night) if you're afraid that you'll react poorly to this retinoid.
Differin ingredients
Active ingredient: adapalene 0.1% (retinoid)
Inactive ingredients: carbomer 940, edetate disodium, methylparaben, poloxamer 182, propylene glycol, purified water and sodium hydroxide. May contain hydrochloric acid to adjust pH.
It looks like this product contains sodium hydroxide, which, if you recall, is the only new ingredient that was added in the new CeraVe PM reformulation. So if you reacted poorly to the updated CeraVe PM formula, your skin may not play nice with sodium hydroxide, which means that it may not like Differin, either. But YMMV.
Moisturize, moisturize, moisturize
The last thing to keep in mind when using Differin is the importance of moisturizer. In fact, Differin even makes its own brand of moisturizer. I haven't tried it, but I'm curious to know if it's any good. According to this article, the most common side effects associated with topical usage of adapalene are "erythema, peeling, dryness, and burning."
I've been using CeraVe PM as my nightly post-Differin moisturizer, but if you have really dry skin, you may want to use something richer like a moisturizing cream.
Further reading
Note: This post uses affiliate links, which means that I'll receive a commission if you make a purchase after clicking a link (at no extra cost to you). See our
disclosure policy
.