This oil cleanser includes a mix of rice bran oil, mineral oil, and jojoba oil, and is slightly more effective than Kose Softymo Speedy Oil Cleanser.
Ever since dipping my feet in the oil cleansing routine with Kose Softymo Speedy Cleansing Oil almost a year ago, I've been meaning to try its sister product—Kose Softymo Deep Treatment Cleansing Oil—for a long time now. Both of these oil cleansers are the most affordable options available on Amazon right now. If you look at some of the other ones that are similarly priced, you'll see that they come in much smaller bottles.
If you read my review of Kose Softymo Speedy Cleansing Oil, you may recall that I was pleasantly surprised that it replaced my nightly makeup-removing towelette. But sometimes after using it, I would still find a bit of sunscreen residue on my face, so I would have to cleanse again. I purchased this Kose Deep Treatment Cleansing Oil in hopes that it would be a tad more effective at removing every last stubborn smidgen of tinted physical sunscreen off my face.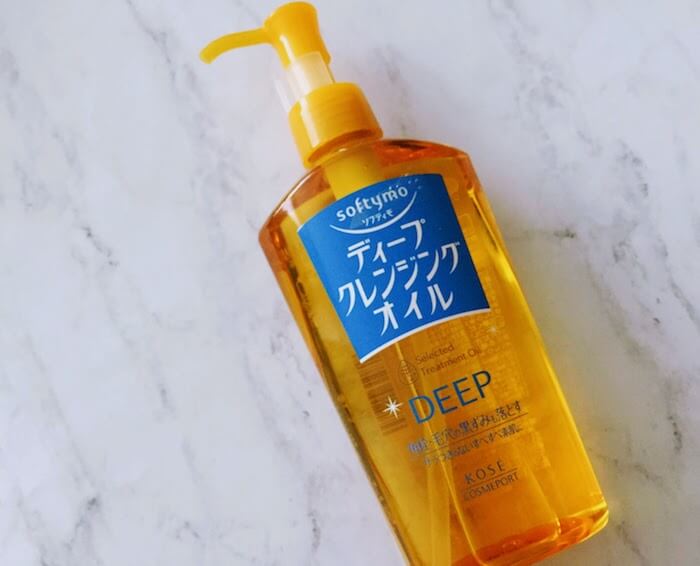 Kose Softymo Deep Treatment Cleansing Oil ingredients
oryza sativa (rice) bran oil, mineral oil, sorbeth-30 tetraoleate, triethyl hexanoine, cyclomethicone, orange oil, tocopherol, simmondsia chinensis (jojoba) seed oil, glycerin, polyglyceryl-2 diisostearate, trilaureth-4 phosphate, water, phenoxyethanol
Rice bran oil is rich in nutritents like gamma-oryzanol, which is an antioxidant. Gamma-oryzanol and other compounds in rice bran could help fight UV-related damage.
Other than rice bran oil, this oil cleanser also includes mineral oil. According to a study published in the Journal of Cosmetic Dermatology, cosmetic-grade mineral oil does not cause acne, and in my experience, I find that to be true. However, YMMV—if you know that your skin reacts horribly to mineral oil, then you should probably avoid this cleanser.
]The preservative in it is phenoxyethanol, so it is paraben free (if that matters to you). It also contains some moisturizing ingredients like glycerin and jojoba seed oil. Jojoba oil provides anti-inflammatory benefits and could hold promise for helping to repair skin conditions like acne and eczema, according to this article.
Kose Softymo Deep Treatment Cleansing Oil vs. Kose Softymo Speedy Cleansing Oil
These two cleansing oils are pretty similar in consistency: they are rather thick, almost like a doughnut glaze. They both contain mineral oil and jojoba oil, but Kose Softymo Deep Treatment Cleansing Oil also contains rice bran oil. They also both contain glycerin and use phenoxyethanol as the preservative system. And they're both fragrance-free, though the orange oil in Kose Softymo Deep Treatment Cleansing Oil lends a very faint citrusy scent.
Kose Softymo Deep Treatment Cleansing Oil review
Kose Softymo Deep Treatment Cleansing Oil lives up to its name in that it delivers a deeper cleansing experience, which is particularly important if you're using a physical sunscreen with a thick base that leaves a coating on your face at the end of the day. This cleansing oil did a good job of dissolving all of the oils on my face and rinsing the tint off, without overly drying my face out afterward. My face felt pleasantly clean after using this—cleaner than it does after using a makeup removing wipe (which is very effective at getting the sunscreen off, but tends to leave a bit of residue that I don't care for).
To use this cleansing oil, apply a pump of it to your dry face and rub it all around, then apply a bit of warm water. At this point, you should start to see some white foam appearing on your face—this is a sign that the oils and grime and sunscreen are breaking down. Keep rubbing it around your face, gradually adding more warm water as needed, and you'll be able to rinse it all clean. Follow with a traditional non-oil-based cleanser and you're good to go.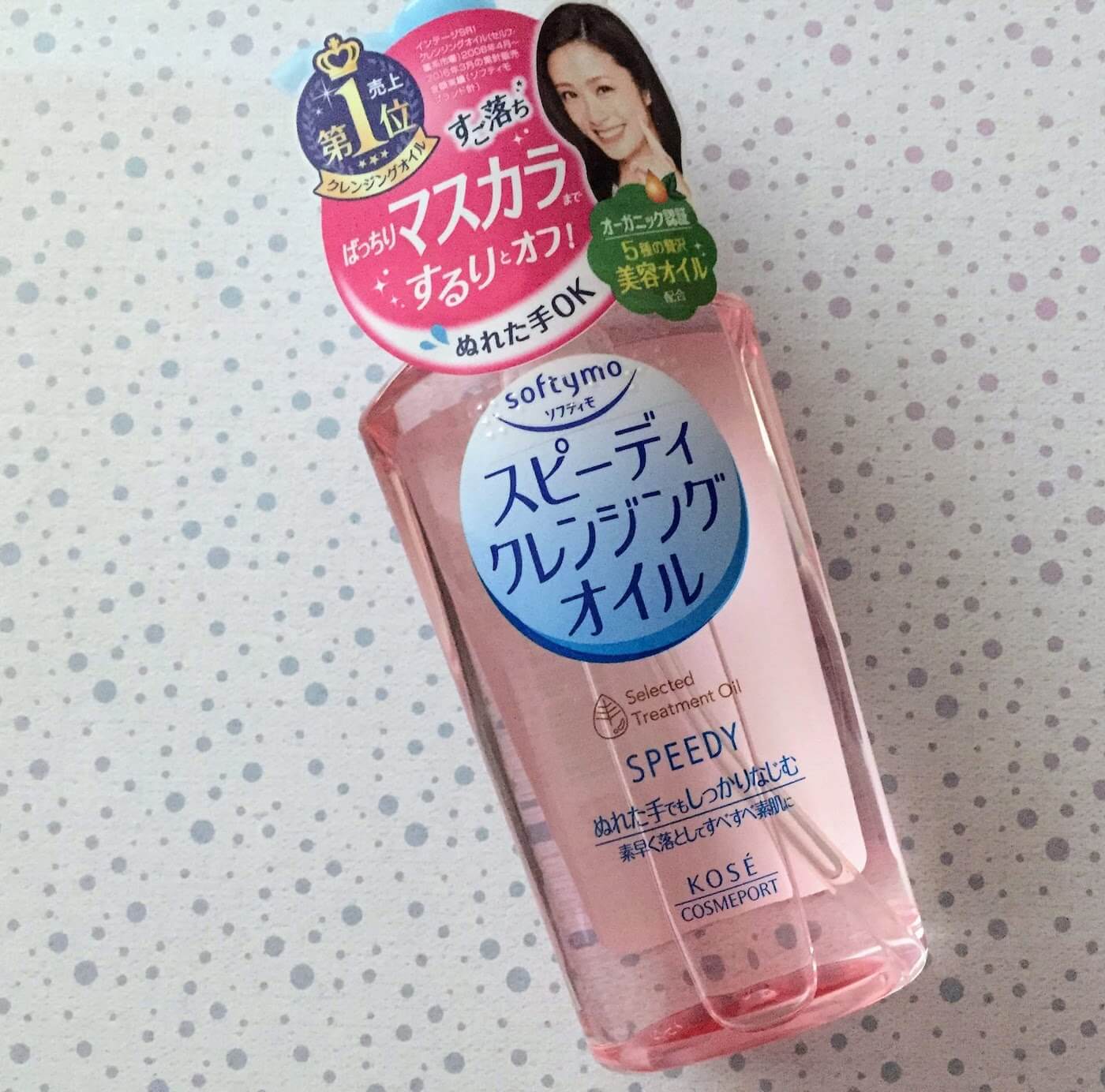 I think I definitely prefer Kose Softymo Deep Treatment Cleansing Oil over the "Speedy" version. If you use physical sunscreen like me, this is definitely the cleansing oil you should try first, not the Speedy version. It will make your skin feel so nice and refreshed afterward—like you're rubbed all the impurities away. Sometimes with the Kose Softymo Speedy Cleansing Oil, I would have to go back and use two or three pumps to get all the sunscreen off my face. But with this Deep Treatment Cleansing Oil, it seems like one pump is all you need, so you definitely get more bang for your buck.
Related reading
Note: This post uses affiliate links, which means that I'll receive a commission if you make a purchase after clicking a link (at no extra cost to you). See our
disclosure policy
.