Which option wins in this head-to-head comparison?
I've been pretty happy with Australian Gold Tinted Face Sunscreen SPF 50, but if you ask me, you can never have enough good physical sunscreen options…so I've been keeping an eye out for new ones to try. EltaMD is at the top of my list because I've heard such good things about it on Reddit—and it looks like a pretty reputable brand. The company even shares its SPF testing results publicly on its website (even though my dad thinks this is suspicious).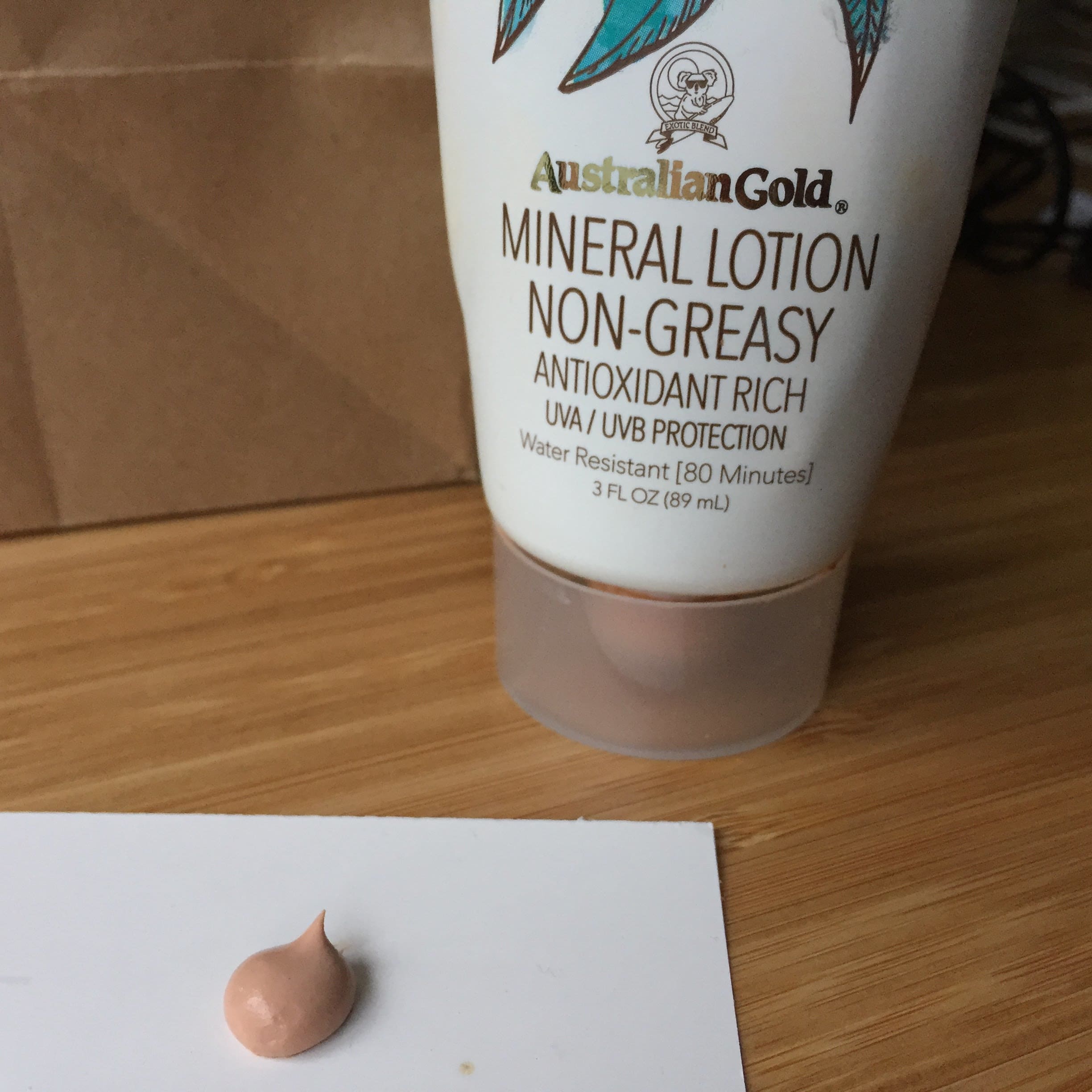 One common complaint about physical sunscreens is that they can be thick, pasty, and hard to blend in. They may also leave a white cast on your face because of the inclusion of zinc oxide. Therefore, I like to explore tinted options, which typically use ingredients like alumina and iron oxides to create a tinted effect that reduces the possibility of a ghost-like appearance.
I found another option that looks like it's also quite popular on Amazon: CoTZ Face Natural Skin Tone Tinted Sunscreen SPF 40. This article will compare that option against EltaMD UV Physical Tinted Facial Sunscreen.
Both of these sunscreens are:
tinted

physical sunscreens, formulated with a mix of titanium dioxide and zinc oxide

formulated and marketed for use on the face

have almost the same SPF power (41 for EltaMD vs. 40 for CoTZ)

Let's compare their ingredients and ask my dad which one he prefers.
EltaMD UV Physical Tinted Facial Sunscreen SPF 41 Ingredients
active: zinc oxide 9.0%, titanium dioxide 7.0%.

inactive: purified water, isopropyl palmitate, octyl stearate, octyldodecyl neopentanoate, perfluorononyl dimethicone, alumina, polyacrylate 13, butylene glycol, polyisobutene, polysorbate 20, hydrogen dimethicone, lecithin, linoleic acid, thioctic acid (alpha lipoic acid), quercetin, phenoxyethanol, oleth-3 phosphate, iron oxide, citric acid, sodium hydroxide, iodopropynyl butylcarbamate, triethoxycaprylylsilane.
CoTZ Face Natural Skin Tone Tinted Sunscreen SPF 40 Ingredients
active ingredients: titanium dioxide 8%, zinc oxide 3.8%.

inactive ingredients: alumina, cyclopentasiloxane, dimethicone, dimethicone crosspolymer, dimethicone/vinyl dimethicone crossspolymer, dimethiconol, lauryl peg/ppg 18⁄18 methicone, methicone, peg-10 dimethicone (may contain iron oxide)
Why my Dad the Chemist prefers EltaMD sunscreenover CoTZ sunscreen
I sent my dad these two ingredient lists, with EltaMD UV Physical Tinted Facial Sunscreen as "Product 1" and CoTZ Face Natural Skin Tone Tinted Sunscreen SPF 40 as "Product 2."
Dear Emily,
I prefer Product 1 over Product 2, Zinc Oxide is the most skin friendly and effective sunscreen, however, since both actives are white in color, I don't know when applied, is it too whitesh for you or it's acceptable? Formulation and particle sizes of raw materials may impact the color of residue.

most of skin care products use polymer to thicken(stabilize)the base formula, but Product 1 uses Alumina (Aluminum Oxide) and Sodium Hydroxide to dissolve in and react with acids in water to achieve the desired viscosity for the base.
Good Day!

Love,
Dad
My dad is intrigued by EltaMD UV Physical Tinted Facial Sunscreen because it uses alumina (aluminum oxide) and sodium hydroxide instead of polymers (like silicones in the CoTZ sunscreen) to thicken its base formula. CoTZ Face Natural Skin Tone SPF 40, on the other hand, uses polymers like a bunch of methicones and dimethicones, along with alumina, like Australian Gold Tinted Face Sunscreen.
My dad also thinks that EltaMD UV Physical Tinted Facial Sunscreen is a more robust formula, so he would pick it over CoTZ. He is worried about it being too white, since it has a higher percentage of zinc oxide.
He asked if these products were more expensive than other SPF 40 products, perhaps because the ingredients look like they may be pricier than the ones typically used in regular chemical and/or non-tinted sunscreens.
The percentage of active sunscreen ingredients in each of these products is higher than Australian Gold Tinted Face Sunscreen SPF 50, even though these are only ~SPF 40. So if you're worried about sunscreens that include a low concentration of active ingredients, you may prefer either of these tinted sunscreens over Australian Gold, which only includes 4 percent each of zinc oxide and titanium dioxide.
I'm excited to try EltaMD UV Physical Tinted Facial Sunscreen someday—it looks like a solid option. And it's also formulated differently than other sunscreens. However, if you're one of the people who reacted badly to the CeraVe Facial Moisturizing Lotion PM reformulation, note that the only ingredient included in the new formula but not the old one was sodium hydroxide, the same ingredient that helps form the base for this EltaMD UV Physical Tinted Facial Sunscreen. Therefore, if you suspect that your skin is sensitive to this ingredient, perhaps you should look elsewhere for your holy grail tinted sunscreen (maybe CoTZ or Australian Gold would be better options to evaluate). This ingredient is also included in products like Differin, Eucerin Q10 Anti-Wrinkle Face Cream, and COSRX Snail Mucin Essence 96.
Further reading
Note: This post uses affiliate links, which means that I'll receive a commission if you make a purchase after clicking a link (at no extra cost to you). See our
disclosure policy
.