This baby shampoo is fragrance-free, and doubles as a body wash and face wash. I love how it cleanses gently without stripping moisture away from sensitive skin or scalps.
Fragrance-free products are all the rage with me right now. I bought two large bottles of Pipette Baby Shampoo and Body Wash during their sale a while ago, and I'm glad I gambled and took a chance on buying a product I had never used before, because I love it. This shampoo is fragrance-free and includes gentle cleansers that don't dry out your skin or irritate your scalp. It doubles as a body wash and I've also even been using it as a face wash.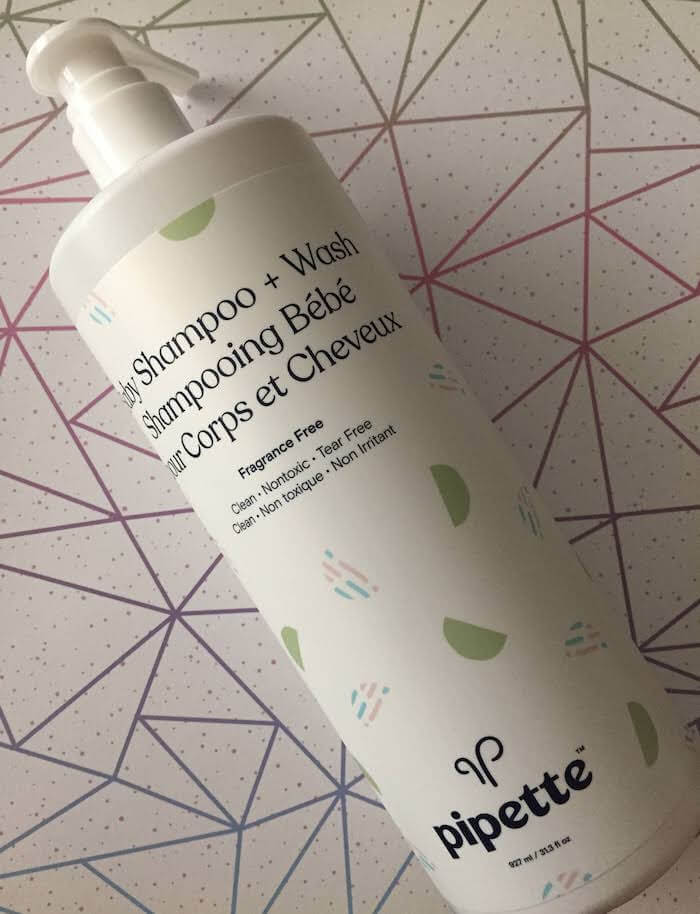 Pipette Baby Shampoo and Body Wash ingredients
water, decyl glucoside, sodium lauroyl lactylate, glycerin, coco-glucoside, glycolipids, citric acid, squalane, magnesium chloride, guar hydroxypropyltrimonium chloride, sodium benzoate, sodium dehydroacetate, sodium gluconate
My Dad the Chemist's review of Pipette Baby Shampoo and Body Wash
Dear Emily, all ingredient are as fine as claimed, I like it but just not sure about the effectiveness of the preservative system in this formula, by using sodium benzoate, sodium dehydroacetate and sodium glucose may not be robust enough, however, I would assume they have all the micro challenge tests done during the developing phase.

Love,
Dad
On its website, Pipette shares each ingredient along with the purpose of that ingredient. According to the company, decyl glucoside, sodium lauroyl lactylate, coco-glucoside, and glycolipids are used as gentle cleansers, glycerin and squalane as moisturizers, citric acid to adjust the pH, magnesium chloride as a mineral that helps nourish skin, and guar hydroxypropyltrimonium chloride as a hair conditioner.
The preservatives used in this formula are sodium benzoate, sodium dehydroacetate, and sodium gluconate (the last of which is designed to improve the effectiveness of the other preservatives).
My dad agrees with all of the ingredient descriptions included on Pipette's website. He is a bit concerned that the preservative system used in this shampoo/body wash may not be strong enough to follow through on their claims, but he also said that the company likely did a lot of testing to ensure that the preservatives were effective enough to do their jobs.
To me, this seems like a nice benefit on top of the lack of fragrances included in the formula. So it doesn't only offer gentle cleansers and a fragrance-free formulat—it also includes bonuses in the form of moisturizing and conditioning agents, as well as gentle preservatives that don't irritate sensitive skin and scalps.
It does make sense that shampoos tend to use stronger preservatives because they're rinsed off rather than left to linger on skin, which allows companies to use higher concentrations of those ingredients. They're also stored in the shower, a very humid environment that is probably a breeding ground for pathogens.
How can you tell if a shampoo has gone bad?
I was curious to see if my dad could offer tips to help spot if/when a shampoo has gone past the point of no return, which either means it has been open for too long, or the preservatives are not strong enough to fight off microbes.
Here's what he advised:
Dear Emily, looks like this formula doesn't contain fragrance, so if it had gone bad , you may notice one or more of the following changes:

1) odor changed
2) Appearance changed, such as product became separated ( not homogenous) or non transparent or thinner.
If nothing happens, should be fine to use.

Love,
Dad
Another benefit of buying fragrance-free formulas—no strong fragrances to cover up possible spoilage! Fragrance-free or not, if the odor seems to have changed, or the product has separated or changed in some other way (turned transparent or gotten thinner), it may no longer be safe to use. This advice is similar to what he recommended previously—check out the full post here.
Pipette Baby Shampoo and Body Wash review
I bought the fragrance-free version of Pipette Baby Shampoo and Body Wash, though Pipette also offers other versions with scents that are not made from synthetic fragrances. It's clear in color and foams up quite easily, which makes it easy to distribute through hair. Some other fragrance-free, gentle shampoos, such as Cloud Island Fragrance-Free Shampoo, can be a little hard to distribute and doesn't create a satisfying amount of lather.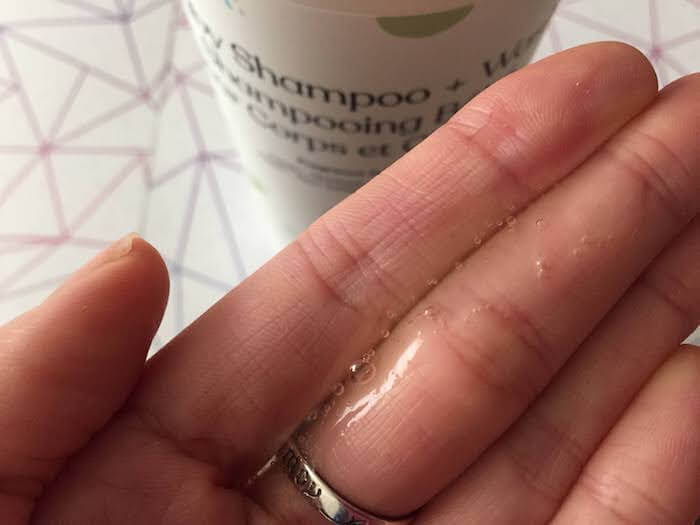 Decyl glucoside is the same cleansing agent used in Shea Moisture Fragrance-Free Shampoo, which also produces a great lather. I also like the addition of glycerin and squalane, which are both great moisturizers that help offset any potential drying effects of cleansing. I've also been using this as a face wash at times, and it does a great job there as well. I love a good multi-purpose product.
I bought the 32-oz. jumbo size and think it's going to last quite a while. Because it has such gentle preservatives, I'm going to keep an eye out for any of the warning signs my dad mentioned, just to be sure that I don't continue using it after its expiration. I'm not sure if it's just the packaging or not, but one pump is usually more than enough to shampoo my hair, whereas with Cloud Island Shampoo I had to use six pumps for a single shampoo (that one was packaged in a much smaller bottle).
Pipette has made a really strong showing so far—I also really liked their SPF 50 Sunscreen, which I reviewed last week. Stay tuned for reviews of other Pipette products I bought during my shopping spree.
Related reading
Note: This post uses affiliate links, which means that I'll receive a commission if you make a purchase after clicking a link (at no extra cost to you). See our
disclosure policy
.