Here's why this Vaseline lip balm is worth purchasing even if you already have just plain Vaseline.
As an avid snacker, I probably go through lip balm more quickly than people who eat less frequently. Side note: I'm not sure how people go on the OMAD (one meal a day) diet. My stomach would protest too much, methinks. I'm constantly wiping it off before I start eating, then reapplying after I'm done eating, only to have to wipe it off again when I inevitably get a rumbly in my tumbly again. Maybe that's why I can't help buying lip balms when I see them in the store. I like to try different ones, too. My most recent purchase was Vaseline Lip Therapy Original Lip Balm, which appealed to me because it was slightly different from just plain old Vaseline in a tube. Let's take a closer peek at the ingredients and see if my dad thinks this is any better than just regular petroleum jelly.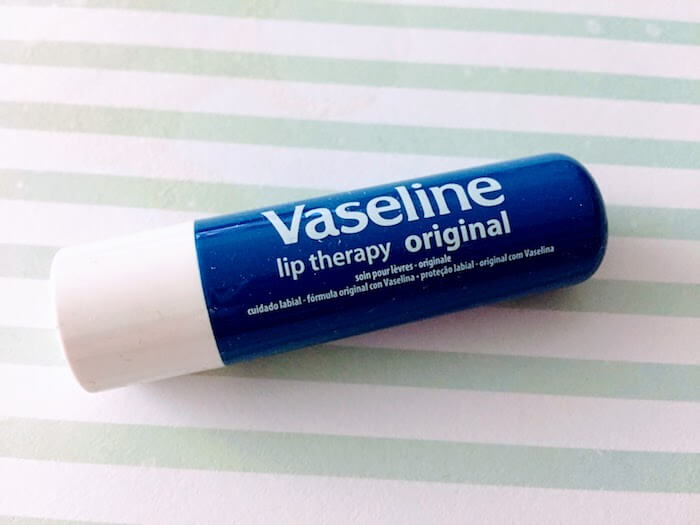 Vaseline Lip Therapy Original Lip Balm ingredients
octyldodecanol, microcrystalline wax, caprylic/capric triglyceride, ricinus communis (castor) seed oil, cetyl palmitate, petrolatum, myristyl myristate, polyglyceryl-3 distearate, water, butyrospermum parkii (shea) butter, copernicia cerifera (carnauba) wax, cetearyl alcohol, c20-40 alkyl stearate, beeswax, glycerin, tocopheryl acetate, panthenol
My Dad the Chemist's Vaseline Lip Therapy Original Lip Balm review vs. plain Vaseline
Dear Emily, I think both should provide good moisturization, I like lip balm formula better. The 100% plain Vaseline/ petroleum jelly is with less chemicals but a little bit pastier and stickier while the formula below contains glycerin, vitamin E, pantheons (vitamin B), castor oil, Shea butter that are nice skin beneficial ingredients, and with microcrystalline wax and carnauba wax, the lip balm becomes firmer and easier to apply more uniformly.

Love,
Dad
My dad recommends the Vaseline Lip Therapy Original Lip Balm over regular Vaseline for a few reasons. One is that petrolatum on its own can feel rather sticky and pasty. This lip balm also contains other moisturizing ingredients like glycerin, castor oil, and shea butter. Plus, the addition of microcrystalline wax and carnauba wax help make it easier to apply. All of that translates into a better lip-moisturizing experience overall.
Since this formula contains water, whereas regular Vaseline does not, I figured that they also had to add some sort of preservative. It turns out that since this product does not contain much water, it didn't need a preservative:
Dear Emily, great question! You're correct whenever water is listed as one if the primary solvents, in this case, water is a very small amount and is emulsified in many waxes and ester, so the product doesn't need to use preservative.

Glycerin can be an effective preservative only when the formula contains >50% of glycerin by weight, therefore, it's not used for preservation in this formula.

Love,
Dad
So even though Vaseline Lip Therapy Original Lip Balm contains some water, it doesn't contain enough to require any additional preservative. This is good news for those of us with sensitive skin! Interestingly enough, my dad mentioned that glycerin can also be used as a preservative if it makes up at least half of the formula by weight.
Vaseline Lip Therapy Original Lip Balm review
I love using regular petroleum jelly as a moisturizer right before bed, particularly on dry, flaky patches of skin that need a lot of love. But on my lips, it can feel just a tad too greasy in the daytime. I've used Vaseline Lip Therapy Rosy Mini in the past, which is basically just like Vaseline in a cute, mini tub, with some red and yellow dye added to slightly tint your lips. Although that product definitely did help protect my lips from winter dryness, I didn't like having to dip my unwashed finger in the tub and then smearing it on my lips. As someone who lives in NYC, if my hands just touched a subway pole, I don't really feel comfortable smearing those same hands over my lips just to moisturize them. A tube is much more convenient and mess-free for on-the-go use anytime, anywhere. And I like that it won't leave my lips looking super greasy because it's easier to apply just the right amount (instead of accidentally dipping my finger too deep in the tub and applying more than I actually need). Plus, unlike Vaseline Lip Therapy Rosy Mini, it doesn't list "flavor" in the ingredient list.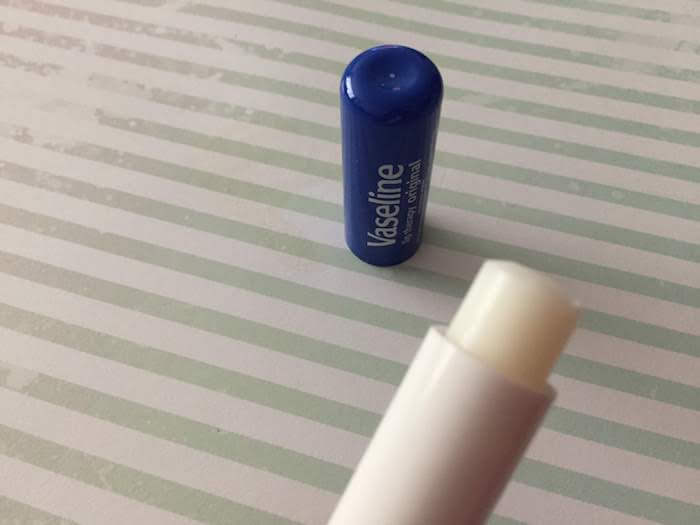 This tube of Vaseline Lip Therapy Original Lip Balm helps deliver the moisturizing benefits of petroleum jelly in a daytime-friendly format. Basically, that means it can make your lips look glossy instead of oily. A subtle but important distinction, methinks. Compared to other lip balms, this particular balm is not as firm or waxy. It's more like a stick of wax that melts almost instantaneously when you press it against your lips.
All in all, if you're looking for a moisturizing, fragrance-free lip balm, Vaseline Lip Therapy Original Lip Balm is worth a try.
Other lip balm reviews
Related posts
Note: This post uses affiliate links, which means that I'll receive a commission if you make a purchase after clicking a link (at no extra cost to you). See our
disclosure policy
.