Knowing the difference between these two waxes could help steer you in the right direction when you make your next lip balm purchase.
Do you ever wonder why wax is used in lip balms and other personal care products? And why do some products contain more than one type of wax? After all, aren't all waxes pretty similar at the end of the day? Turns out that waxes are more nuanced than we think.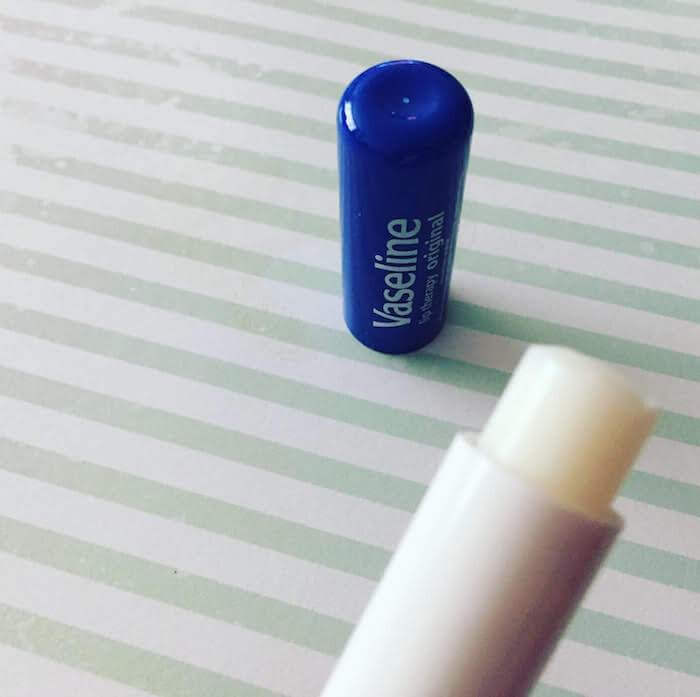 This question first came to mind when I noticed that Vaseline Lip Therapy Original Lip Balm contained two types of waxes: microcrystalline wax and carnauba wax. Just as semisweet chocolate and milk chocolate lend complementary flavors to a chocolate dessert, could it be true that these waxes actually bring different things to the table? I asked my dad to find out his thoughts on the matter.
Why would a product containe microcrystalline wax and carnauba wax?
Dear Emily, good question! These two waxes have different melting point that may be mixed at different ratios to reach desired hardness, microcrystalline wax is harder than carnauba wax.

Love,
Dad
So it sounds like manufacturers use a mix of waxes to achieve the right "hardness" for a product, usually lip balm. Interestingly it seems like waxes are also used in mascaras like Glossier Lash Stick and Kiss Me Heroine Make Long and Curl Mascara. Some waxes are softer than others. More specifically, microcrystalline wax is harder than carnauba wax.
What products contain carnauba wax?
These products contain carnauba wax: - Fresh Sugar Lip Treatment SPF 15
- Glossier Lash Stick
- ChapStick Lip Moisturizer SPF 12
- Trader Joe's Mineral Sunscreen Stick SPF 50
- Laura Mercier Secret Camouflage Concealer
What products contain microcrystalline wax?
These have microcrystalline wax: - Banana Boat Aloe Vera Sunscreen Lip Balm SPF 45 - Vanicream Lip Protectant Sunscreen SPF 30
- Karuna exfoliating foot mask
- Kiss Me Heroine Make Long and Curl Mascara
- Blistex Lip Vibrance SPF 15
What's the difference between carnauba wax and microcrystalline wax, and why should I care?
Looking at the list above, it does seem like the microcrystalline wax products are firmer ("waxier," if you will) products made with carnauba wax. If you prefer a lip balm that is softer/smoother and almost melts into your lips, then choose a product with carnauba wax over microcrystalline wax. I love Fresh Sugar Lip Treatment for this very reason—it doesn't feel traditionally waxy at all. Instead, it feels more like lotion for my lips.
If you prefer for your lip balm to have a sturdier texture, then choose a product that contains microcrystalline wax instead. If you're wishy-washy and want to have it both ways, then look for something that combines both, like Vaseline Lip Therapy Original Lip Balm or Harmon Face Values Moisturizing Lip Balm SPF 15.
Regardless of which wax you prefer (carnauba wax is my fave, but I won't judge you if you prefer microcrystalline wax), now you're armed with the right knowledge to know which lip balm to spring for next time you're shopping online.
Other lip balm reviews
Related posts
Note: This post uses affiliate links, which means that I'll receive a commission if you make a purchase after clicking a link (at no extra cost to you). See our
disclosure policy
.